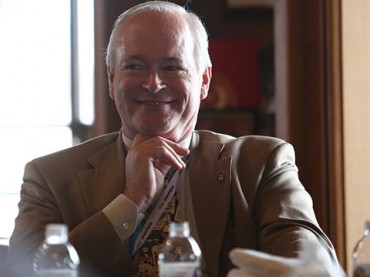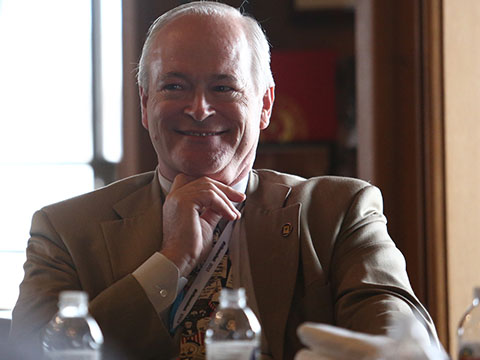 A regent with the University of Texas System isn't satisfied that the Austin campus's acknowledged admission of several dozen "less qualified" students is all there is to the scandal.
The Daily Texan reports that Wallace Hall is appealing to the state attorney general after the chancellor said his requests for files used in an external review go "well beyond any reasonable desire to be better informed as a regent":
In early March, Hall asked to be provided with the documents Kroll Associates, Inc. used to review admissions. The results of the investigation, released in February, found that UT President William Powers Jr. had exerted influence in the admission of a handful of students but concluded that no formal rules were broken. 

Three regents voted to support Hall's requests, but the Chancellor said Hall would not be given the records unless the Board authorized such access by majority vote, according to the letter Hall's lawyer sent Paxton, first obtained by the Texas Tribune.

"The Chancellor asserted that giving Regent Hall access to the Kroll records constituted reopening the investigation of student admissions practices or involved FERPA-protected records," the email said. "The Chancellor decided that Regent Hall did not have an 'educational purpose' for reviewing the Kroll records that was sufficient in the Chancellor's opinion."

In the email, Hall's lawyer, Bill Aleshire, asked the attorney general to consider two questions: whether the Board of Regents can prohibit a regent from obtaining access to records the regent believes are "necessary to review to fulfill his duties as a regent," and whether the chancellor can do to the same.
Like The College Fix on Facebook / Follow us on Twitter
IMAGE: The Texas Tribune/Flickr