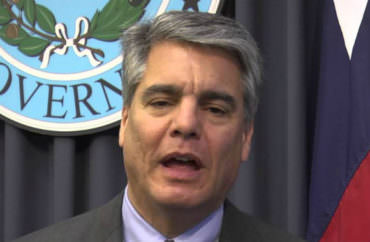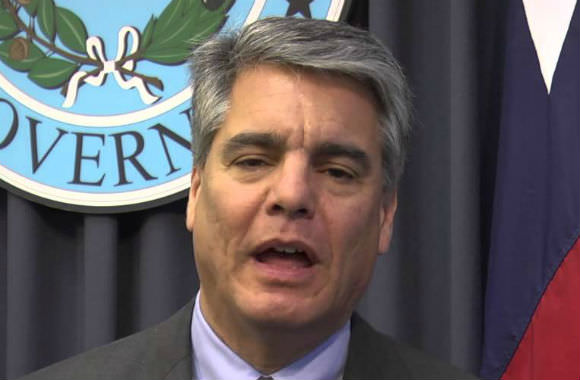 Lawyer: Drinking before sex is 'both legal and within the acceptable norm' for most adults
He got her verbal consent "more than four hours" after her last drink. He convinced an investigator she was mentally able to consent.
University of Texas-Austin President Greg Fenves thought otherwise, and unilaterally suspended him for five semesters him as a rapist.
These are the allegations in a troubling federal lawsuit by student "John Doe" against Fenves personally for ignoring explicit UT-Austin policy on consent and devising his own standard – perhaps at the behest of a major donor.
The lawsuit claims "the father of the woman [who accused Doe] is a university donor who gave a significant sum within a month of her allegations," the Austin American-Statesman reports:
And, while the school's investigation was ongoing, the lawsuit says the university brought on the father to be an adviser at the school.
"Jane Roe" invited Doe to her "sorority's boat part," drank five cups of sangria there, went home for "something to eat" and then walked with Doe to his apartment, where "she verbally agreed to have sex" and admitted it to investigators, according to the suit:
By asking the woman for consent, the lawsuit says the man adhered to UT advice to students, "Yes Means Yes." The slogan is visible on campus flyers posted by the group Voices Against Violence.
CAMPUS SEX ASSAULT: UT student sues over suspension, challenges Fenves reversal of hearing officer ruling https://t.co/bRW4P659Ea pic.twitter.com/MwusRbQ5Wb

— Austin Statesman (@statesman) August 7, 2017
MORE: UT asks police to hide evidence that favors accused students
Fenves overruled the hearing officer in the proceeding, a chemistry instructor, who had cited Roe's "rational decisions" both before and after sex that evening in exonerating Doe from sexual assault allegations.
Setting an example for rape-culture activists everywhere, Fenves told the male student he was a rapist because "someone who is intoxicated cannot give consent to sexual activity because they are incapacitated." (Under that standard, Roe raped Doe as well – he said he had been drinking on the boat.)
UT defines incapacitation as "a state of being that prevents an individual from having the capacity to give consent" that "could" – but does not necessarily – result from alcohol.
Fenves said that because Doe said Roe was "stumbling" on her way to his apartment, she must have been incapacitated – even though she admitted verbally consenting to sex once she got there.
Intoxication does not mean incapacitation. Schools really need to learn this https://t.co/5PSvmF5Rlk

— Ashe Schow (@AsheSchow) August 7, 2017
MORE: UT officials lead male student to kill himself after destroying his reputation
It's fitting that Fenves is being targeted by a former professor in UT's law school, Brian Roark, who "has a history of battling the school on sexual assault matters," according to the paper.
Though he failed to convince a local judge to halt a proceeding against two football players last year, Roark claims that hearing officers ruled in favor of both clients. In the criminal cases of two other players who had already been expelled, Roark convinced a jury to acquit one, leading the prosecution to drop charges against the other.
He told the American-Statesman that Fenves is authorizing himself to eject "thousands of innocent students" from UT who drink and then have sex, which is "both legal and within the acceptable norm for many, if not, most, Americans of college age, whether they are students or not."
Doe is asking for a jury to reinstate him to UT and award him damages for continuing economic losses and harm to his "educational and career opportunities."
A UT spokesperson told the paper it was "common" for Fenves to "exercise his role of responding" to appeals from parties in sexual-assault adjudications.
In the real court system – where accused people are allowed to see the evidence against them, cross-examine their accusers and be represented by active counsel – subjecting an exonerated person to another adjudication on the same charges is known as double jeopardy. It's unconstitutional.
At UT, it's only unconscionable.
MORE: Father on a witch hunt accuses UT student of raping his daughter
Like The College Fix on Facebook / Follow us on Twitter
IMAGE: Governor Perry/YouTube