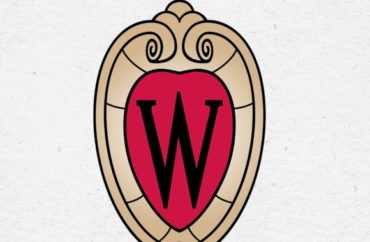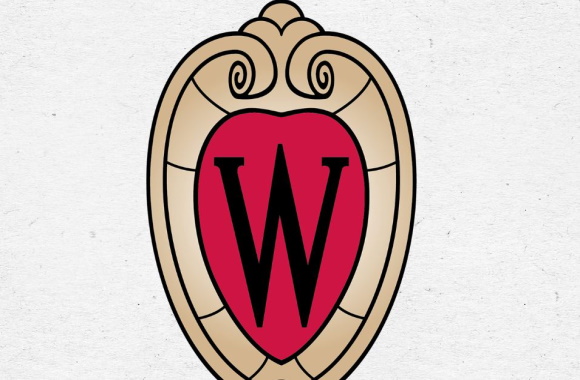 Black W replaces formerly white W
Athletes at the University of Wisconsin will have a slight alteration made to their uniforms for the upcoming season as they will now display the school's campus crest featuring a black "W" instead of the traditional white one.
The move, called a "sign of solidarity" with black and other underrepresented communities by the UW department of athletics, comes after repeated calls from student athletes to address racism on campus.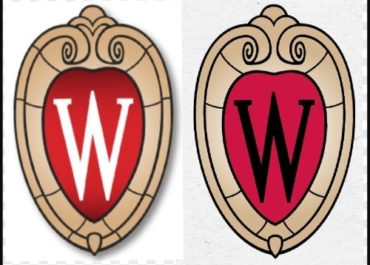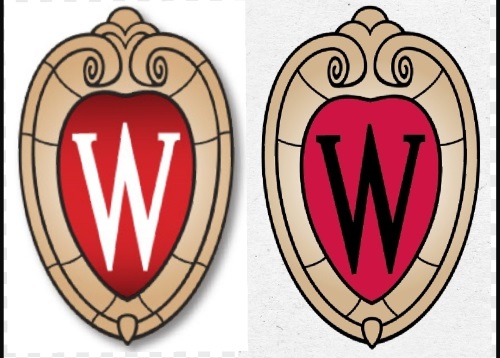 "UW Athletics uniforms will include a university crest logo with a black 'W,' a show of support, inclusion and unity from Badger student-athletes, the UW Athletic Department and UW-Madison as a whole," states a news release from the university.
Wisconsin's new crest design came about after two former UW track athletes, Hanna Barton and Banke Oginni, wrote a letter to the athletic department explaining steps they would like to see the department take in order to increase racial equality.
"As Wisconsin student-athletes, we have seen first-hand how sports can connect and unite people with different ideologies, identities, and skin colors. But we've also seen where many of us, whether athletes or staff, continue to fail Black, Indigenous, student-athletes of color," stated the letter, which quickly gained the support of hundreds of UW-Madison student-athletes.
"While our Black teammates deal day-in and day-out with racism and anti-Black sentiment, like the display of a noose at a UW football game, others of us have never been forced to confront our whiteness and the privilege it affords us."
After it was sent to the athletics department, the letter was posted to Change.org as a petition titled #ForeverForward. It has since received more than 3,000 signatures.
Meanwhile, past and present student athletes asked that the crest be changed from white to black.
You say you're an ally…. show us! @UWBadgers @UWMadison pic.twitter.com/1l0OOVImQy

— Armoni ❤️ (@armoni_brown) July 2, 2020
A statement posted on Instagram by UW football player Faion Hicks explained the athletes' request:
"We, the current and former athletes at University of Wisconsin – Madison, request to adorn our uniforms with a University crest that displays a BLACK 'W'. It is our show of solidarity and commitment to the inclusion of Black and other under-represented students that their lives matter. We stand with them in their fight for racial equality, inclusion and justice. We further stand with them against police brutality and systematic racism."
The statement from Hicks was displayed alongside a photoshopped image showing the back of a UW football helmet. The helmet was adorned with a sticker of the black W crest alongside the helmet's current stickers of the state of Wisconsin and the United States flag.
"It is our show of solidarity and commitment to the inclusion of Black and other represented students that their lives matter"

UW student-athletes asking for a patch/sticker on all #Badgers uniforms displaying the Black "W" inside the University's crest https://t.co/BBmR2Msn5a pic.twitter.com/XiwyQLA3QL

— Zach Hanley (@ZachHanley2) July 2, 2020
The College Fix reached out to the Black Student Union at UW about the decision and did not receive a response.
This is the first time UW has altered the appearance of its historic campus crest since 1929, when it first adorned the Wisconsin Field House as an architectural addition. The announcement made about the new crest also included information that UW would soon reveal a black version of its famous Motion W, the first alteration to the design since 1990.
Barry Alvarez, UW director of athletics, explained in a statement coupled with the announcement of the new crest that resolving diversity inequalities on campus has been a longterm goal of his.
"I have previously stated my commitment to taking meaningful steps involving issues of diversity and inclusion in our athletic department," he said. "There is plenty of work to do, but I am pleased we will be able to show our support in a way that is important to our student-athletes."
While a big win for the student athletes, not everyone was impressed by the move, as commenters took to social media in droves to voice their disapproval.
"Yess… we love empty gestures," one user commented. "Why oh why must we constantly put politics in sports," commented another. "Institutional racism ended folks," added another.
Assuming the college football season goes on unaffected by COVID-19, Badger fans may expect to see the new campus crest in action as soon as September.
MORE: Student activists seek to remove Lincoln statue at UW-Madison
IMAGES: UW-Madison
Like The College Fix on Facebook / Follow us on Twitter