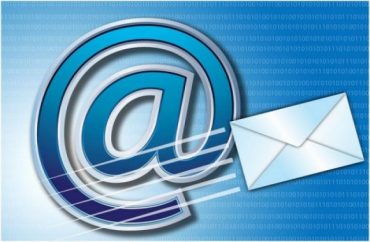 University works to identify source, prevent further incidents
Vanderbilt University administration condemned a racist email sent to members of the student body as "completely unacceptable" and promised to protect members of the community from further incidents. This still wasn't enough for some of the students who received the email.
The Vanderbilt Hustler reports the email targeted certain groups in the student community, and is believed to be a scam email sent from a source outside the university.
The administration said in a tweet that the email "promoted white supremacy" and violated a "fundamental commitment to fostering an inclusive community."
On the evening of July 30, some Vanderbilt students, faculty and staff received a deeply disturbing email that contained racist language and promoted white supremacy. It violates our fundamental commitment to fostering an inclusive community and is absolutely unacceptable.

— Vanderbilt University (@VanderbiltU) July 31, 2018
Vice Provost for Inclusive Excellence Melissa Thomas-Hunt told the Hustler, "The goal is, as an institution, to make sure that we protect the members of our community, that this becomes a safe place, where they're psychologically and physically safe and that this doesn't happen."
Some students said that this wasn't enough, the Hustler reports:
"The fact of the matter is that one way or another those were sent to Vanderbilt emails, to a specific community within Vanderbilt," [Vanderbilt senior Brianna] Mayo said. "This was a targeted attack by someone with access, which indicates it is someone at Vanderbilt, student or otherwise. We all hope the administration takes action accordingly, but I'm worried they'll just continue to attribute it to a random virus."

For Mayo, the situation is reminiscent of an incident last year in which white supremacist flyers were found on campus. The university responded to the incident over a week after the flyers were found, saying that the flyers violated the University's Publicity, Promotions, and Advertising policies and were removed.

"The same culture that allows someone to send these emails, to post those flyers, to give Milo Yiannopoulos a platform, to allow shit on the steps of the BCC, is also the one that allows people to never take an [African American Diaspora Studies] class, to never take a class taught by a professor of color, etc.," Mayo said. "So many Black students have spoken of being in Visions with white peers, only to be ignored by them outside of that hour long session once a week for a few months. It all stems from the same thing."
The "allow shit on the steps of the BCC" refers to a hate-crime hoax in which a blind female student accidentally left her guide dog's poop at the steps of the Black Cultural Center after being unable to find a trash can, it was widely reported when the incident took place in 2015.
Chancellor Nicholas Zeppos said in a statement, "We stand with the African American and black members of the Vanderbilt community who were especially impacted by these hateful messages," and that the "abhorrent attack on our campus was designed to stoke fear and division."
Vanderbilt is investigating the source of the email and working to prevent further incidents from happening.
Read more here, here, and here.
MORE: Vanderbilt gives gender-neutral students single pronoun option
Vanderbilt offers workshop for 'kink,' 'queer sex'
IMAGE: JasegroupLLC / FLICKR
Like The College Fix on Facebook / Follow us on Twitter