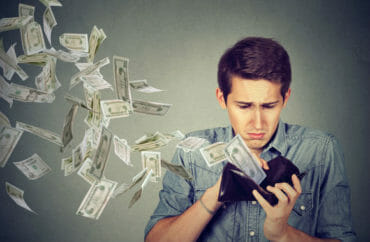 Michael Rao makes nearly $700,000 per year; tuition was just hiked 6.4 percent
Michael Rao, the president of Virginia Commonwealth University in Richmond, Virginia, is among the highest-paid university presidents in the United States, pulling down nearly $700,000 in salary even as tuition at that school continues to rise.
Rao was paid $690,943 for the 2016-2017 school year, The Richmond Times-Dispatch reports. That amount "includes $523,281 in base pay, $31,502 in bonus pay and $136,160 in other pay," the paper states.
Rao occupies the 43rd spot on the salary list of university presidents nationwide. When he joined the university in 2009, his salary was $488,500, the report added.
Those numbers are different from a previous calculation by The Times-Dispatch which placed Rao's total salary for last year at $875,284. That higher number, which would actually place Rao at #16 on the list, is reflective of a "deferred compensation package" that will not be paid out until later, according to a university spokeswoman.
Rao's high salary comes at a time when the university is steadily increasing tuition. The school's Board of Visitors raised tuition rates for the coming school year by 6.4 percent. The spike comes after another tuition rate increase last year, when it was hiked by 3.4 percent.
"This budget helps ensure that we will provide an exceptional educational experience while staying true to our mission of advancing student success and access," Rao said at the time of the hike.
Read the salary report here, and the tuition hike report here.
MORE: U. California hands out massive pensions despite higher tuition
IMAGE: pathdoc / Shutterstock.com
Like The College Fix on Facebook / Follow us on Twitter