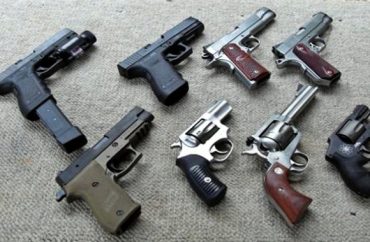 'Plaintiffs do not point to a specific harm they have suffered or will suffer as a result of the law'
A federal judge in Texas has tossed out an anti-campus carry lawsuit brought by three professors, asserting that campus carry does not violate the professors' constitutional rights.
District court judge Lee Yeakel threw out the lawsuit on the ground that the three University of Texas at Austin professors had failed to prove that campus carry "violate[s] their rights to free speech, due process and equal protection," according to the Dallas Morning News.
"Plaintiffs present no concrete evidence to substantiate their fears," Yeakel wrote in the decision, "but instead rest on 'mere conjecture about possible … actions.'"
The suit was filed a year ago in response to a law passed the year prior, in 2015. The law allows concealed carry permit holders to carry on campus, though it allows college presidents to designate "gun-free zones" within the campus itself.
Texas residents must be 21 years old to apply for a concealed handgun permit, excluding many undergraduate college students from the campus carry provision.
In their suit, the professors asked the Yeakel to stall implementation of the law and then permanently block it from going into effect. He denied their request to delay the law's effective day just two days before classes started last fall.

Then on Thursday of this week, Yeakel granted [Texas Attorney General Ken] Paxton's requests to throw out the rest of the case, saying the professors did not prove the law itself represented an actual or imminent threat to their rights.

"Plaintiffs do not specify a subject matter or point of view they feel they must eschew as a result of the Campus Carry Law and Campus Carry Policy, or point to a specific harm they have suffered or will suffer as a result of the law and policy," Yeakel wrote." Rather, the chilling effect appears to arise from Plaintiffs' subjective belief that a person may be more likely to cause harm to a professor or student as a result of the law and policy."

Paxton praised Yeakel's decision on Friday, saying, "The court's ruling today is the correct outcome. The fact that a small group of professors dislike a law and speculate about a 'chilling effect' is hardly a valid basis to set the law aside."