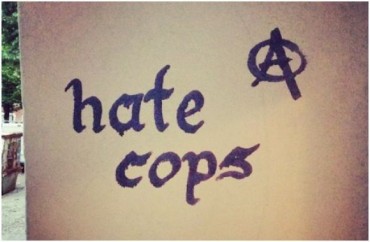 Recently released video by the Princeton Police Department in New Jersey has served to rebut the charges by Princeton African American Studies Prof. Imani Perry that she was subjected to racist conduct during a traffic stop.
Perry had complained in a Facebook post that she was treated improperly — that being put in handcuffs and being patted down demonstrated a "serious problem with policing" in our country.
She also didn't like the fact that she was not permitted to make a phone call right there and then.
None of the dashcam footage shows a patdown, but it does show that Perry was treated very respectfully after being pulled over:
The arresting officer, Michael Schubert, politely explains to Dr. Perry why he had to cuff her: "Unfortunately, any time we transport anyone, because you're under arrest, or because of a warrant, we have to put you in handcuffs."
It was also explained to the professor that she would be able to make any phone calls upon arrival at the police station.
Despite the videos, The Daily Princetonian reports, support for Perry stands strong.
Her department chair, Eddie S. Glaude, Jr., said the footage did not contradict Perry's version of events, and added "The question, and it should be asked over and over again, is whether or not others, particularly white motorists, are subject to the same treatment."
Princeton President Christopher Eisgruber and Dean of the Faculty Deborah Prentice were in communication with Perry this past weekend "to offer support."
The faculty of the African American Studies Department released a letter supporting their colleague, which rips the Princeton PD for the (alleged) patdown and handcuffing her to a table at the police station.
In a message on his website, President Eisgruber said the Mercer County Prosecutor's office has started an "independent investigation" into the arrest.
Read the full Daily Princetonian article.
h/t The Daily Caller
RELATED: Princeton professor arrested for outstanding warrant; blames racism
RELATED: College dean blocks traffic, invokes racism when questioned by cops
Like The College Fix on Facebook / Follow us on Twitter
IMAGE: Daniel Kuhn/Flickr