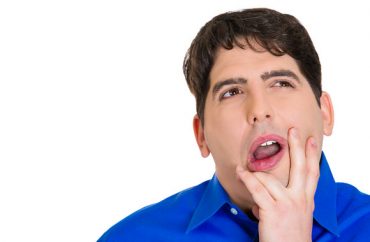 Just when you think you've seen it all, something comes along to up the ante to the Nth degree.
In Sydney, Australia this week, you have "the unique opportunity to have sex with the earth" if you stop by one of the "ecosexual bathhouses" during the city's LiveWorks Festival.
A report in VICE.com says "ecosexuality is a term with wide-ranging definitions." According to UNLV School of Community Health Sciences' Amanda Morgan,
"On one end, it encompasses people who try to use sustainable sex products, or who enjoy skinny dipping and naked hiking. On the other are 'people who roll around in the dirt having an orgasm covered in potting soil.' There are people who fuck trees, or masturbate under a waterfall."
Activists Annie Sprinkle and Elizabeth Stephens are credited for ecosexuality's "growing prominence." Sprinkle is a former porn star who claims to be the first in that business to have earned a PhD.
Sprinkle and Stephens talk openly about ecosexuality as a new form of sexual identity. At last year's San Francisco Pride Parade, they led a contingent of over a hundred ecosexuals in a ribbon-cutting ceremony to "officially" add an E to the LGBTQI acronym; Stephens told Outside that they believe there are now at least 100,000 people around the world who openly identify as ecosexuals.

MORE: 'What gender is that glacier?' ponder scholars

According to [UNLV sociology PhD candidate Jennifer] Reed's research, the term "ecosexuality" has existed since the early 2000s, when it started appearing as a self-description on online dating profiles. It wasn't until 2008 that it began its evolution toward a fully fledged social movement, when Sprinkle and Stephens began officiating ecosexual weddings. The two artists had been active in the marriage equality movement, and they wanted to harness that energy for environmental causes. Stephens has said that their aim was to reconceptualize the way we look at the earth, from seeing the planet as a mother to seeing it as a lover. …

Reed said that ecosexuality is different from other social movements in that it focuses on personal behavior and pleasure rather than protests or politics. She said that some people within the environmental movement have kept their distance from it for this reason. But ecosexual activists interviewed for this story all insist they have a serious goal at heart. As Morgan said, thinking about the earth as a lover is the first step toward taking the environmental crisis seriously. "If you piss off your mother, she's probably going to forgive you. If you treat your lover badly, she's going to break up with you."
Writer Stefanie Iris Weiss adds, "If you're running from floods, you won't have any time for sex."
MORE: Cornell explores how climate change affects people based on 'gender identity'
MORE: Prof: Don't have kids if you want to save the planet from climate change
Like The College Fix on Facebook / Follow us on Twitter
IMAGE: Shutterstock