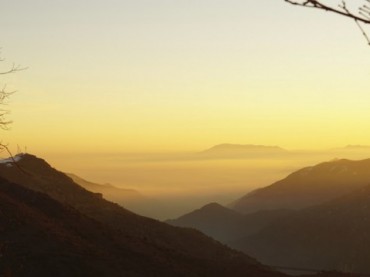 School says it's purely a financial decision – trial ain't cheap
Scientific research at universities is supposed to involve inquiry into established theories and hypotheses.
That is, unless they question environmental regulations.
One UCLA science researcher, a 34-year veteran of the school, found himself out of a job in 2011 after examining the data underlying diesel regulations proposed by a California regulator and exposing the shoddy credentials of a lead author of that regulator's report.
James Enstrom secured victory in a two-and-a-half year legal battle against UCLA last week when the school agreed to settle the case.
The school is paying the "diesel particulate matter" expert $140,000, reinstating his title as "Retired Researcher," and restoring his access to UCLA resources, "effectively" rescinding his termination, according to the American Center for Law & Justice, which represented Enstrom.
Enstrom had challenged the validity of a California Air Resources Board study on diesel particulate matter and mortality in the state and the regulations that followed. He denounced the research as a faulty reading of data.
UCLA retaliated against Enstrom after he "became an aggressive and lone critic at UCLA of air pollution research," escalating in 2008 after he testified in California Senate hearings, according to a lawsuit filed by the center in 2012.
It accused the school of initiating "a series of actions designed to silence and ultimately terminate Dr. Enstrom."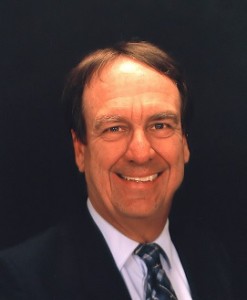 Enstrom exposed fraudulent behavior in the studies on which the board relied, including that of the lead author of a 2008 report. Hien Tran "admitted he purchased" a magna cum laude Ph.D. for $1,000 from a "diploma mill associated with a fugitive pedophile," according to CalWatchdog.
It's "the standard MO" of the regulatory board to use "unverified studies to gin up regulations" in the state, according to Lois Henry, a Bakersfield Californian columnist who covers California politics, in a column last month.
After blowing the whistle, Enstrom found his position's funding cut, as detailed in a 2010 letter from the Foundation for Individual Rights in Education to then-Chancellor Gene Block.
"Every day that the case continues is a deeper violation of academic freedom and freedom of speech and a more thorough chilling of faculty speech at UCLA," FIRE said. The availability of an appeals and grievance process "does not absolve you or UCLA of the moral and legal responsibility to immediately reverse the decision not to rehire Enstrom."
An April 2011 letter from the Academic Freedom Committee of the Academic Senate also sided with Enstrom, calling the school's failure to reappoint him "a violation of academic freedom."
In an email to The College Fix, Enstrom pointed to the importance of the Secret Science Reform Act, currently under consideration in Congress, which would require public disclosure of "materials, data and associated protocols" as well as "computer codes and models," so that results can be understood and research replicated.
Speaking about the settlement, UCLA told The Daily Bruin that it did not target Enstrom for his political beliefs.
It said that "Enstrom's presence as a researcher for decades, despite his minority positions defending diesel emissions and tobacco, demonstrates" that UCLA promotes academic diversity.
A spokesman told The Fix that UCLA settled the case because it would cost "far less than the legal costs of a trial." Enstrom's settlement includes "some other incidental campus services, such as eligibility for parking and email, associated with his retiree status."
College Fix reporter Matt Lamb is a student at Loyola University-Chicago.
Like The College Fix on Facebook / Follow us on Twitter
IMAGE: alobos Life/Flickr