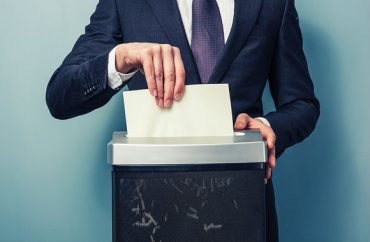 Treating college students like children
Colleges will say it's a much-needed privacy measure for students, as if administrators give a fig about student privacy.
The real reason they'll cheer this Virginia House-approved bill if it clears the Senate? It gives them an easy excuse for denying public records requests.
The Student Press Law Center reports that HB 1 would change the default for student directory information to "opt in," meaning college students would have to explicitly authorize their phone, email and address information to be included in college-maintained directories.
Students can currently opt out of being included in such directories, which are subject to Freedom of Information Act requests.
The bill has understandable intentions behind it, prompted by a progressive advocacy group that obtained student contact information in bulk and gave it to political campaigns for voter-registration purposes.
But the desired change would create two classes of adults under state law: college students and everyone else, whose information would continue to be subject to FOIA requests.
The bill represents the "nuclear option for public records" and a strike against student journalism, which heavily relies on access to student directory information for newsgathering purposes, according to SPLC's senior legal counsel Mike Hiestand.
The bill is also worded loosely enough to let the presence of any student contact information in a sought document serve as grounds for FOIA rejection, according to Matt Jones, editor-in-chief of Virginia Tech's Collegiate Times.
This means that public colleges could legally hide embarrassing or damning information if so much as a student's email address is listed in a document, and that student hasn't affirmatively requested their contact information be in a directory.
It would effectively gut FOIA in Virginia as it pertains to colleges.
Matt Weyrich, editor-in-chief of The Breeze at James Madison University, thinks student journalists can track down student sources without much trouble under this bill. The real problem will be for outside news outlets that try to hold accountable their community's institutions of higher education, he told the SPLC.
Read the article and the bill.
IMAGE: Lolostock/Shutterstock
Like The College Fix on Facebook / Follow us on Twitter