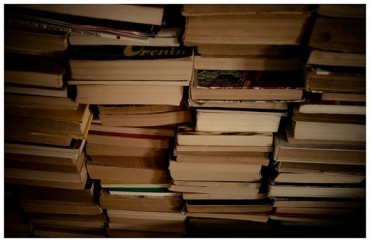 The Accomack County Public Schools (Virginia) have banned the classic books The Adventures of Huckleberry Finn and To Kill a Mockingbird because a parent complained about the racial slurs contained in them.
The Delmarva Daily Times reports that due to the formal complaint, "use of both novels in both classrooms and libraries has been temporarily suspended."
The offensive terms appear 219 times in Huck Finn and 48 times in Mockingbird.
"We have a committee looking at all of this," said Chris Holland, superintendent. "There's been no recommendation right now.

Holland is referring to the "Public Complaints About Learning Resources" title under the "School-Community Relations" section of the policy manual which outlines that a complaint be filed through form KLB-E entitled "Request for Reconsideration of Learning Resources."

Per the policy, a committee consisting of the principal, the library media specialist, the classroom teacher (if involved), a parent and/or student, and the complainant will convene to review the learning resource and materials will be temporarily suspended pending the committee's determination.
The American Library Association's Office for Intellectual Freedom says Mockingbird is "one of the most challenged and banned classical books." Check out the accompanying chart at the link which shows some of Mockingbird's "notable challenges and bans."
Read the full Daily Times piece.
MORE: Award-winning LA teacher ousted after reading 'Huck Finn' to class
MORE: Grotesque details of fed's 'Common Core' curriculum
Like The College Fix on Facebook / Follow us on Twitter
IMAGE: Andrei.D40/Flickr