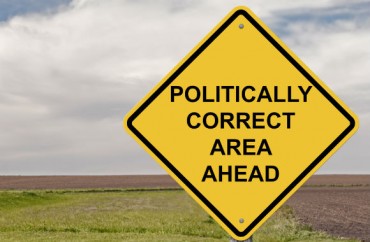 A Virginia school district board unanimously voted on Tuesday to remove the names of Thomas Jefferson and George Mason from two of its schools.
In a statement, the Falls Church City Public Schools said the decision came about after a "six-month-long process" including public hearings, "hundreds of submitted written public comments" and a community survey.
School Board Chair Greg Anderson said the board "took seriously the viewpoints and concerns raised by many students, parents, staff, and community members," and it now will "begin selecting names that reflect the diversity of opinions in our community."
Anderson added: "Our schools must be places where all students, staff, and community members feel safe, supported, and inspired."
According to WTOP, the board's 7-0 vote came despite an average of 56 percent of the school community opposing the name changes.
A district name-change survey included community members, parents, students and teachers; in both cases — regarding George Mason High School and Thomas Jefferson Elementary — teachers were the most supportive of the name changes (32 and 31 percent respectively), while community members were the least supportive (20 and 17 percent).
Nevertheless, 47 and 45 percent of teachers opposed any change (22 and 24 percent had no opinion), while a whopping 74 and 72 percent of community members were in opposition.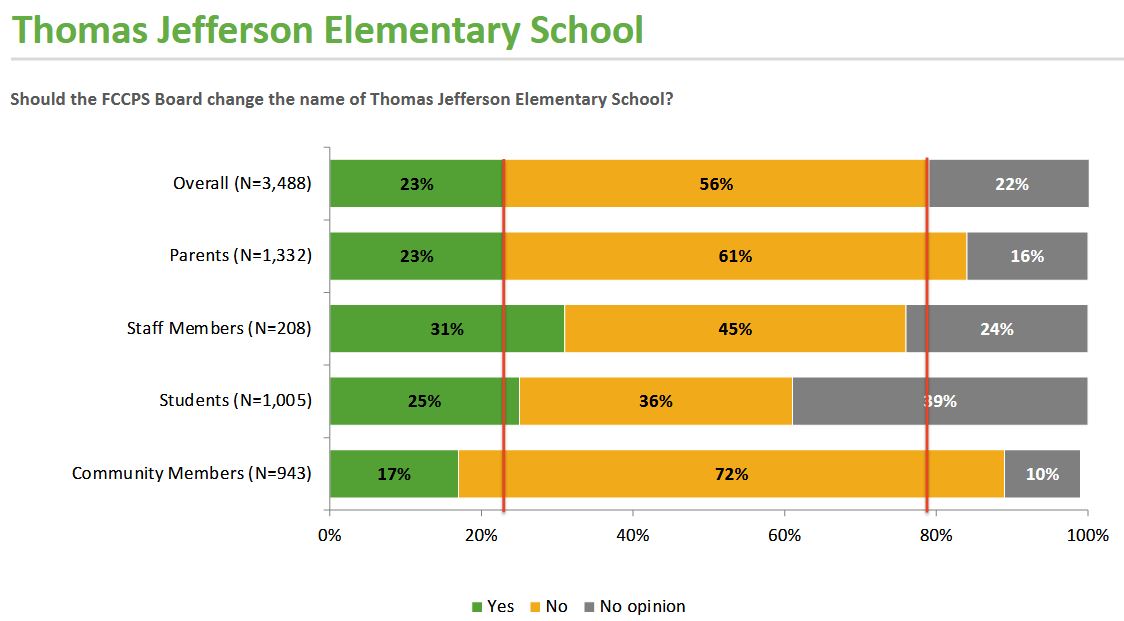 Although the vote stands in contrast to the survey, the school board chairman said the school board listened to the community.

"I considered the survey results and the community discussion that followed, and I revisited our public hearings … I conclude that the public is split, and if you go beyond the simple number, I've heard reasoned perspectives from those in favor of retaining the names and from those in favor of changing the names," Anderson said.

One of the speakers at the meeting, Dr. Jennifer Santiago, said she represented the minority voice in the survey and agreed with the board's decision.

"While there are many times majority rules works in issues of equity, it is the opposite that is needed," Santiago said. "If the majority rule worked for traditionally marginalized groups, we would not have systemic racism."
Santiago went on to disagree with a district alum who said going against majority opinion "set[s] a bad precedent for the future." She said "the majority's decision-making has ruled for a long time," and that most of those favoring the name changes are those "most negatively affected by the lives and legacies of these two men."
MORE: University removes statues of Thomas Jefferson, Benjamin Franklin
MORE: Hofstra U. students want Thomas Jefferson statue removed
IMAGES: Shutterstock.com; Falls Church City Public Schools survey screencap
Like The College Fix on Facebook / Follow us on Twitter