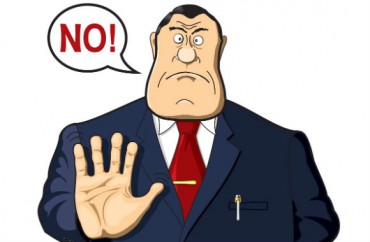 Fairfax County Public Schools is learning a thing or two from the nearby Department of Education on getting stuff done.
The Virginia school board "has scrapped a public forum on the gender identity policy and scheduled a work session in which parents aren't allowed to participate," The Daily Signal reports.
The board chair handed out copies of the "gender identity and sexual orientation regulations" – straight from the district's division counsel – to other members before the July 4 holiday weekend, with "no parental input—nothing from the taxpayers," local mother Bethany Kozma told the Signal.
The regulations weren't posted by the school board but they showed up on a pro-LGBT school employees website. Here's what they say:
Gender identity governs which bathrooms and locker rooms students use

Transgender students can participate in sports, clubs "and other activities" in accordance with their gender identity

MORE: Biological male awarded girls all-state track honors

Staff and teachers must call transgender students "by their preferred name and pronoun"

Such students can convene a "support team" of parents, teachers and staff
The board chairman canceled a proposed July 14 public forum "after parents widely circulated emails calling on others to attend to voice their opposition to the regulations," and replaced it with a no-parent "work session" scheduled for the following week, the Signal reports.
MORE: Give Congress a legal reason for evading transparency
Like The College Fix on Facebook / Follow us on Twitter
IMAGE: pavelmir/Shutterstock