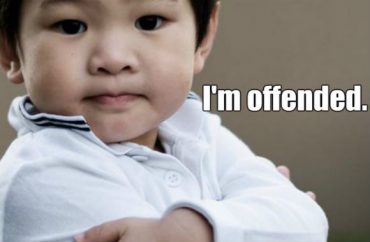 School policies that let anatomical boys in girls' locker rooms not only invade the privacy of those girls – they might be punished for speaking in the wrong way to transgender students.
The Virginia Supreme Court agreed to hear an appeal from a religious liberty firm representing a Fairfax County family who sued to overturn the school district's new pro-transgender antidiscrimination policy, The Daily Signal reports.
It's actually a male student ("Jack Doe") who is suing out of fear of being punished for behavior that is not defined at all in the new conduct code:
The handbook lists discrimination by "gender identity" and "gender expression" as offenses for which students can be suspended from school. …

The complaint in Fairfax County claims that Jack Doe was "particularly distressed" because gender identity is not defined in either the policy or code of conduct.

MORE: Virginia school district shuts parents out of transgender discussion

As a result, it says, the student "has no idea what words or conduct might be interpreted as discriminating on the basis of 'gender identity,' and therefore does not know what speech or conduct might subject him to discipline, including suspension."
The technical grounds for the appeal concern the state's so-called Dillon's Rule, under which local nondiscrimination laws cannot be more stringent than state law, according to Liberty Counsel, representing Doe:
The circuit court dismissed the lawsuit, stating any challenge must be filed within 30 days of a school board's action. But the Dillion's [sic] Rule is not subject to the 30-day provision. During the oral argument, the Virginia Supreme Court zeroed in on that issue and similarly appeared to agree that a Dillon's Rule challenge cannot be limited to a 30-day window. If it were limited, the school board could pass illegal policies that conflict with state law during the summer break when there are no students on campus to challenge the law. The illegal act would be grandfathered in[,] which doesn't make any sense.
The Fairfax County school district told The Daily Signal that it has "vested constitutional power" to unilaterally adopt new nondiscrimination categories, including sexual orientation and gender identity, and cited a nonbinding legal opinion from Democratic Attorney General Mark Herring.
MORE: Biological male awarded girls all-state track honors
Like The College Fix on Facebook / Follow us on Twitter