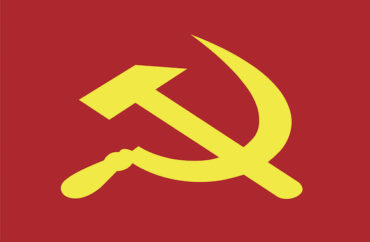 Democrats in the Virginia state legislature put on hold a bill that would require schools teach about communism and its victims.
Although House Bill 1816, the "Standards of Learning; instruction on dangers and victims of communism," passed the House of Delegates with some Democrat support, it ultimately met its demise in the Democrat-controlled Senate of Virginia, Fox News reports.
The bill was "passed by indefinitely" by the Committee on Education and Health, which means it could be reconsidered at a later date. If it isn't, the bill essentially will be dead.
Democrats in both legislative chambers voted "nay" following the Virginia Education Association's claim that the bill might lead to negative reactions against Asian students.
According to the VEA's Emily Yen, this is because four of the planet's five remaining communist countries happen to be in Asia: China, Laos, North Korea, and Vietnam. (The fifth is Cuba.)
"We are concerned that this bill would subject Asian-American students to anti-Asian sentiments," Yen said.
The bill calls on the governor to "annually issue a proclamation setting the seventh day of November as Victims of Communism Day," and that the day "be suitably observed" by all public primary and secondary schools.
It also directs the state board of education to update Virginia's history and social science learning standards to include the "dangers of communism."
The VEA said current state curricula already teach about communism.
Last November, VEA President James Fedderman ripped the draft of Virginia's revised history/social science standards as "the worst kind of politically motivated meddling with academic curriculum." He claimed the draft used "outdated language to describe enslaved people and American Indians," and contained "coded racist overtures" and a "highly subjective framing of American moralism and conservative ideals."
Fedderman also said the draft "appears" to be framed "largely from the far-right Hillsdale 1776 Curriculum."
MORE: New AP European History framework ignores religion, snubs Churchill, whitewashes communism
IMAGE: Zoart Studio / Shutterstock.com
Like The College Fix on Facebook / Follow us on Twitter