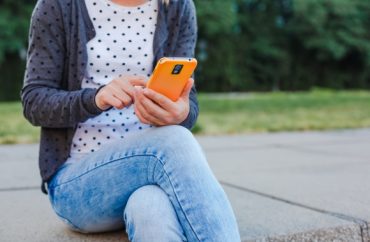 In the quest to study microaggressions, one scholar has harnessed technology to chronicle such verbal insults and unintentional slights, creating an app that allows students to not only detail the exact nature of the utterance, but its location on campus and what part of their identity was disparaged, too.
Enter MicroReport, which documented students' claims of perceived microaggressions at UC Santa Cruz during the 2015-16 school year as part of a lengthy study into the effects of experiencing microaggressions.
Last month, assistant professor of psychology Christy Byrd released the effort's initial findings and pledged more research into the phenomenon as she prepares to release the full and final results of her study sometime next year.
"I think a benefit of the app is that it provides a virtual safe space," Byrd told The College Fix via email. "Students can report and know that someone out there is aware of what happened. This was helpful for many participants, but of course others would like to see more support and direct action from the university."
During the study, "600 incidents of microaggressions and other forms of discrimination and stereotyping were reported by more than 300 students," UC Santa Cruz's Newscenter reported.
"The biggest thing the research will do is to help the university understand where and how microaggressions happen so that they can be proactive in training students how to be respectful and how to respond it they are the target of or witness a microaggression," Bryd told The Fix.
The app asked students participating in the study where exactly on campus the microaggression took place, whether it was related to their race, culture, gender, sexual orientation or something else, and how much it bothered them.
Byrd provided The Fix with examples of microaggressions reported by students during the study. They include:
"You like girls? So are you a feminist?"
"You're Asian, what's your favourite anime"
2 guys describe how an actor, who is gay, "looks really gay"
A kid next to me called me a border hopper because I am brown.
friend described these acrobats as Chinese but when her dad said they were Vietnamese she said it was the same thing.
A guy told his friend he was being a "fag"
Just heard a biracial girl talking about one of her guy friends and how he likes the dining hall because "there are women who serve me food with a smile"
My friend and I were ignored [by] a waiter due to our age and our ethnicity, while older white people were attended more frequently and nicely.
Additional reports included a Latin American student reporting a friend for asking if they could wrap a burrito for them because they were Mexican, and another student telling a classmate "I didn't expect you to be gay," according to the UC Santa Cruz Newscenter.
A presentation on the app also provided more examples:
A woman asked only White and Asian men for help with her programming homework and avoided women and African Americans.
"My friend asked if I was drinking for 'Cinco de Drinko'"
"I told a male identified friend that I am taking a class called 'Women's Lives.' He jokingly said, 'So are you going to learn how to make a sandwich or what?'"
In a statement to The College Fix, a UC Santa Cruz spokesperson said the school also has a website where students can "report incidents of hate or bias."
Initial findings of the study indicate that "perceptions of more racial microaggressions were associated with lower self-esteem, lower feelings of competence for daily life, more depressive symptoms and more stress," Byrd told the Newscenter.
MORE: Iowa State defends lesson on microaggressions in software engineering class: 'Entirely appropriate'
Like The College Fix on Facebook / Follow us on Twitter
IMAGE: Main, Shutterstock; Inside, UCCS