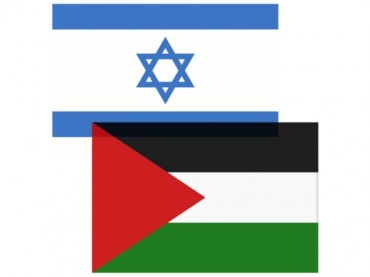 As a college student, I recently returned from a trip to Israel, a month-long experience that changed my life. As the skies above that small piece of land begin to fill with the clouds of war, it is my hope that the short piece history I witnessed will help people realize that the current conflict there is not a footnote, but the frontline: the first stepping stone in a path that leads to another World War.
My time in Israel began with an organized trip for Jewish college students. It was designed to provide a balanced view of the Israeli-Arab conflict. We traveled all over the country, learning the history of the land and its peoples. At the outset of the trip, three Jewish teenagers were kidnapped when they stopped to help an Arab man fix his car, setting us all on edge.
Throughout the trip we heard from many people, including Arab and Jewish reporters, Israeli aid workers, Israeli soldiers, religious minorities, so called "settlers," and Arabs living in the "West Bank." We saw first-hand the Jewish and Arab towns in the "West Bank," observing the different cultures and living conditions. We witnessed freedom of speech in action, as protestors in Jerusalem itself carried signs denying Israel's right to exist.
On the last day of the group trip, we visited the Western Wall (Kotel), just as the murder of the three Jewish boys was announced. We witnessed masses of people join together, not angry mobs, but in solemn mourning over the tragedy. Jews and Arabs alike mourned their deaths, as one young Arab woman said to me in the city of Jaffa: "Here we live together, they killed three Israelis, and I am an Israeli."
But it was toward the end of my journey that I saw a new side of the Israeli-Arab conflict.
When a group of scum viciously murdered an Arab boy, the reactions were explosive. Jewish and Arab Israelis alike demanded punishment for the killers: people called for their execution, a penalty only employed by Israel in the case of Adolf Eichmann.
Hamas then began to shoot rockets at Israeli towns, reaching even the cities of Jerusalem and Tel Aviv. A woman thanked me for visiting Israel in a time of war, and calls from friends and relatives back home never abated.
Throughout this experience, my friends and I had to run to bomb shelters in the most unlikely of places, including the Old City of Jerusalem and the airport in Tel Aviv. While those around us were almost used to such events, we were simultaneously terrified and almost amused at the absurdity of our situation.
While this experience was alien and frightening, nothing compared to my visit to the Temple Mount.
This large elevated and walled plaza, located behind the Kotel, is the most sacred sight in Judaism, but is currently controlled by the Jordanians – Jews and Christians are only permitted there under highly regulated circumstances. It is the only religious site in Israel that is not open to people of every faith without restriction.
When Rabbi Yehuda Glick brought me up, we were the only two Jews in the entire compound. We proceeded to walk around the perimeters of the mount, and he explained the history of each building and site, including those not visible and off the beaten path. I learned a lot, but that is not what I remember most.
I remember that when we first stepped onto the mount, the women praying at the mosque there began to shout and scream "Allahu Akbar!" at us. I thought they were praying, but I soon realized that everywhere we went, people were watching us and began chanting – sometimes screaming and shouting – "Allahu Akbar!" in our direction.
A group of four or more non-Jewish Israeli policemen had to escort us around the mount for our own safety, while a few undercover Jordanian guards followed to make sure we did not openly express our faith. One policeman was responsible for videoing our every step, so as to ensure that if something happened, it would be evident who provoked it.
My last night was spent with an Israeli friend, whose home I latter realized is considered a "settlement" by the outside world.
As I left the country, the conflict intensified. I looked out the plane window and saw before me the hills of Judea and Samaria, dotted with towns, some Israeli, some Palestinian. From that elevation, there was no difference. I realized that I harbor no hatred toward those who shouted at me or shot rockets in my direction.
It is not their fault, it is simply that they have been taught to hate.
What people here in the United States need to understand is that this is much more than a local conflict.
It is the spark that will ignite a World War, one which we can now observe blossoming in the Ukraine and Syria, in Iran and Israel, one which, given time, will reach our own shores.
We must not turn our backs.
College Fix contributor Sandor Farkas is a student at Dartmouth College.
Like The College Fix on Facebook / Follow us on Twitter