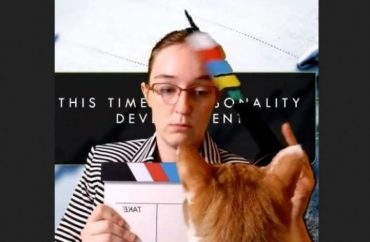 A psychology professor at Wake Forest University had indicated in an online lecture that political conservatives are "guilty, anxious, and unable to handle stress as children."
In contrast, according to The Wake Report, S. Mason Garrison (pictured) described liberals as "resourceful, independent, self-reliant, and confident as children."
After The Wake Report contacted Garrison for comment on the lecture, she took down the video (which had been posted to her YouTube page) and offered an apology to the right-leaning student publication.
"I apologize if my statements were interpreted as negatively characterizing conservative students. I was unaware that my comments had caused any feelings of marginalization," she said.
Garrison claimed she is a member of the Heterodox Academy which "works towards political diversity on college campuses."
Garrison subsequently "revised" her lecture to "emphasize the positive aspects of each political orientation" and shared the changes with The W.R. The paper checked out the professor's sources and … discovered something interesting:
Buried in the speaker notes of the presentation, she identified her source: Correlation not causation: the relationship between personality traits and political ideologies from the American Journal of Political Science. The paper argues that their "results suggest that personality traits do not cause people to develop political attitudes," directly contradicting the comments in [her] lecture.
Wake Forest Department of Psychology Chair Christy Buchanan told The W.R. via email that "Sometimes misunderstandings occur in the course of human interactions, including those that occur in the classroom." She did not respond to any of the paper's specific questions.
The College Fix asked The Wake Report if there was a cached version of Garrison's lecture in question; it did not respond. The Fix found no versions of the lecture via Google and the Internet Archive.
Garrison's (private) Twitter account bio reads "Quantitative Psychology @VanderbiltU PhD | #rstats, behavior genetics, personality, health inequity | queer #DisabledInSTEM" and includes the pronouns "she/they/Dr."
According to her personal website, Garrison states "my substantive work on individual differences and health inequity inspires my quantitative work, whereas my quantitative work on biometrically-informed designs facilitates my substantive work."
MORE: DNC panel features Wake Forest U. staffer who identifies as 'mermaid Queen-King'
IMAGE: Mason Garrison / Twitter screencap
Like The College Fix on Facebook / Follow us on Twitter