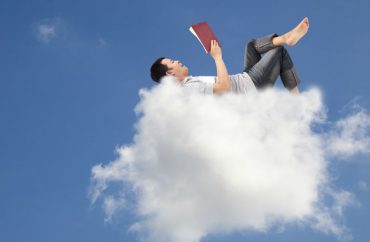 'They're pigeonholing themselves into a pretty small fraction' of available jobs
More than 100 colleges and universities in the U.S. now offer formal academic programs in "social justice," giving students credit for studying intersectionality, oppression, privilege, gender pronouns and racial minorities, according to research by The College Fix.
The proliferation of majors, minors and master's degrees in social justice comes on top of the widespread diversity programming offered to – or forced on – students through residential and administrative programs.
The Fix found at least 64 American colleges that offer minors in social justice or a substantially similar field, such as social justice leadership. At least 18 offer four-year degrees in the field, and at least 15 offer master's degrees.
Doctoral programs are also in the mix. The Fix found at least two universities offer PhD programs with a focus in social justice: The University of Massachusetts-Amherst (Social Justice Education) and Fielding Graduate School in California (Inclusive Leadership for Social Justice).
These schools play host to numerous social justice-themed classes.
If you'd like to learn how your food might be oppressive, consider taking classes through Oregon State University's graduate minor in food culture and social justice, which offers classes such as "Food and Ethnic Identity: Decolonizing Our Food and Body."
Or perhaps you'd like to learn about what feminists think about sexism and racism in the media. Ohio Wesleyan University's "Feminist Perspectives on Race and Gender in the Media" class would have you covered.
Classes like "Gay & Lesbian Literature" and "Queer Theory/Queer Lives" and "Queer Politics and Police" offered by the University of Wisconsin-Oshkosh might also be of interest, especially for people who like their social justice with a side of LGBTQ rights.
Classes such as these, which often focus on issues of race and sexuality, form the backbone of social justice curricula at schools across America.
But while these programs often promise to prepare students to "promote social diversity and social justice" and become activists, social justice advocates and nonprofit workers, the extent to which these degrees pay off is unclear.
Perhaps because social justice majors have proliferated only in recent years, there is no known comprehensive analysis of how these graduates fare in the workforce.
Nor is there any information on what type of salary recent graduates can command, though a related degree (sociology) is named in the top eight degrees with the lowest return on investment by salary-comparison service Salary.com.
Jenna Robinson, president of the Martin Center for Academic Renewal, questioned employment prospects for social-justice majors.
"They're pigeonholing themselves into what is a pretty small fraction of the jobs that they can get in the future. I think working professionally as a social justice activist is the only job that would be really tailored for that major," Robinson told The Fix in a phone interview.
Even if students are interested in pursuing a path to advocate for social justice after college, according to Robinson, they might be better served by majoring in marketing, public policy or communications, where they can develop easily transferable skills.
"Not everything that is done at a nonprofit is cut-and-dry activism," she said.
Rather than try to profit off of students' interest in social justice by selling them an academic degree of questionable worth, colleges can encourage students to engage in social justice-minded internships, extracurriculars and experiential learning, Robinson said.
But she cautioned that it's premature to make any forecasts about the potential earnings of people who study social justice in college.
"Once [more] people start graduating with this major, we'll see if it pans out in terms of returns on investment for the taxpayers," she said.
Glenn Ricketts, public affairs director of the National Association of Scholars, told The Fix he's concerned about social justice majors because of the increasing politicization of the classroom, "which really began in earnest back in the late 1960s."
Conservatives are already "a very, very tiny minority on college campuses, and don't exist at all in some places," he said, without even considering the leftward pressure from social-justice majors. "There's so much ideological homogeneity. Your views go completely unchallenged."
But he's not surprised that these degrees arose, because 1960s activists believed "the purpose of higher education is to change the world."
"The people who were in the streets then, are now senior deans, professors, and administrators who really are in positions of power in large sectors of the academy," Ricketts said.
These degrees aren't just a form of  "vocational training" for activists, either – they are feeding a pipeline of workers back into the academy.
With the rise of majors, minors and master's in social justice, more professors will be needed to teach these classes, he said: "It's a relatively new degree, but probably there'll be a place in the academy for you."
Schools with social-justice academic programs range from small private universities such as Ohio Wesleyan, which launches its social justice major this fall, to Carleton College in Minnesota, which has a major in human rights and social justice.
Large public universities tout them too: Miami University in Ohio offers a major in social justice studies, and at the University of Michigan, a minor in peace and social justice.
Even religious schools have started offering social justice-themed programs. Agnes Scott College in Georgia now offers a religion and social justice major. The University of St. Thomas in Houston offers a minor in Catholic social justice studies.
While social justice classes are certainly on the rise, there's no indication that spending four years learning how to interrogate life through an intersectional oppression lens will be rewarded by the job market.
Other fields, such as mathematics and chemistry, or even political science, will likely pay more dividends in the long run — no memorization of obscure feminist theories or Black Lives Matter sloganeering required.
Like The College Fix on Facebook / Follow us on Twitter
IMAGE: Tom Wang/Shutterstock