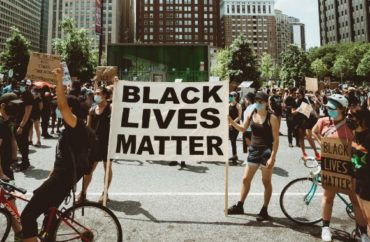 Will help university curriculum 'better reflect our current humanism and humanistic scholarship,' spokesperson says
Wayne State University will promote "Black Studies" and hire race-focused faculty with the help of a $6 million grant.
The Mellon Foundation grant will help the Michigan public university hire 30 new faculty members whose work centers on "people of color and the issues that affect them" and "race, racism, inequality, and struggles for equality and justice."
The school will also launch the Detroit Center for Black Studies, "a faculty-led multidisciplinary center at Wayne State that connects Black Studies faculty from institutions across the state of Michigan," according to a news release from the university.
The university does not offer a degree in "Black Studies."
The African American Studies "began as the Center for Black Studies" in the 1970s, according to the university. In 2022, six students graduated from Wayne State with undergraduate degrees in African American Studies.
This field of studies is "mainstream" now, according to the university.
"Black studies, African studies and the studies on the African diaspora is no longer just peripheral, it's mainstream," Matthew Lockwood, vice president for communications, told The College Fix via email when asked why students should take Black Studies courses and why the university wanted to increase faculty in this field.
"So, students who really want exposure to the African diaspora – not peripherally, but in a deep way – will be able to get it here," Lockwood said.
The spokesman said the center will be an essential place for that type of scholarship to be supported and nurtured" and there will be "certain activities like community events, activities related to training and educating the wider Detroit community about issues of African-American culture."
The center will also collaborate with "faculty from all the universities in southeastern Michigan, including Michigan State, the three universities in the University of Michigan system, Oakland University and local community colleges."
When asked about the curriculum, Lockwood said it would change to focus heavily on race and humanism.
He said via email:
We want to transform the humanities curriculum at Wayne State by significantly increasing, not just the number of courses that look critically at race, racialization, racism, inequality and struggles for justice, but also challenge faculty and students to transform existing courses to better reflect our current humanism and humanistic scholarship.
Lockwood told The Fix that success will include a "multi-disciplinary" approach that brings together academics "who work in African American, African, and African diaspora studies and the interconnections with the U.S. and global histories, culture, legal, economic and health systems."
Academic group questions value of Wayne State Initiative
An academic group has concerns about the focus of this new initiative and if it will help students.
Chance Layton, a spokesperson for the National Association of Scholars, spoke to The College Fix over email and stated that, to him, the objective of this initiative is "clear."
The purpose of these programs is to "further embed DEI into the fabric of the University," he said.
"Wayne State seeks to find new hires to fill out faculty in its black studies center and for each college," he said. He said he "highly doubt[s] these new hires are working together to achieve new breakthrough technologies or fundamentally change our understanding of the universe."
"Wayne State already suffers from a low graduation rate, why not focus more on increasing graduations in existing programs rather than creating new grievance-based departments?" Layton asked. "Why not take the initiative and do something that no other university is doing rather than follow the pack? That would show care for the future of students."
Separately, an African American Studies professor, David Goldberg, wants to see more students enroll in related coursework through the Crockett-Lumumba Scholars program in exchange for money.
Goldberg told The Fix his program includes "advising, coaching, mentoring, and a service component."
Goldberg said the project "is geared towards students interested in African American Studies, but is open to [all] students."
Students in the program will be compensated and will be required to take two African American Studies courses their first year, according to Goldberg. He added that to be eligible for the compensation, provided in the form of stipends, students must "complete the year in good standing overall."
Lockwood clarified to The Fix that no Mellon Foundation money will be used for this program and that Goldberg will need to raise "private funds." Goldberg did not respond to a follow-up question on his fundraising efforts to his initiative.
The campus newspaper The South End erroneously reported that Mellon funds would go to Goldberg's monetary incentive idea. The paper did not respond to requests for clarification from The Fix sent in the past week.
MORE: Black Studies is .1 percent of all University of California system degrees
IMAGE: Chris Henry/Unsplash
Like The College Fix on Facebook / Follow us on Twitter