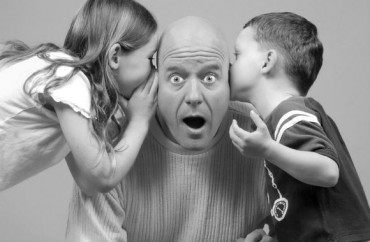 Wesleyan University student protesters got a response from President Michael Roth on their list of demands, within their 48-hour window.
It's a bit less promising for them than a tweet quoting Wesleyan's chief diversity officer suggested it would be.
Roth accepted no responsibility for the protesters' demand that he issue a "statement of accountability" for "perpetuating the vilification of students of color," saying only he has never intended to defend "those in positions of privilege at the expense of others."
He recognizes that "the circles of concern in the Wesleyan community are very broad" and specifically mentioned Friday's terrorist attack in Mali – a response to protester complaints that the school only releases statements when Europeans are attacked.
Roth defended the right of students to freely express themselves, particularly those who hold unpopular views, and he noted one of Wesleyan's own faculty is directly at odds with him:
I will continue to support those who want to speak out with views that may be at odds with the campus mainstream. That's a simple commitment to free speech, and I view it as core to the educational enterprise. Professor Jelani Cobb, among others, has taken a somewhat different position, offering a strong argument about the issue of free speech being a "diversion" from questions of racism. Last week I reached out to him, and he will be visiting campus on December 2 to meet with faculty and students so that we can all engage in the conversation on these issues.
He told students that "everyone" at Wesleyan "can benefit from criticism."
Roth made clear the school wouldn't set up a special anonymous reporting system for bias and microaggressions by faculty and staff, saying it's already testing a new "course evaluation form" and students can already report incidents to a general "incident reporting form":
We must also remember that there are legitimate concerns about anonymous criticisms damaging those at whom they are leveled without giving those accused an opportunity to defend themselves; we must be sure to protect the rights of students, faculty and staff, especially those whose views are not aligned with those of the majority.
Roth didn't commit to hiring an "equity advocate," saying some staff already fill those roles and noting that Wesleyan is already looking to hire "a new person with inter-cultural expertise in Counseling and Psychological Services."
His response to the demand for a Multicultural Center – which some students have feared would take money from financial aid – may be his vaguest:
We look forward to talking to students about what this space should look like and how it might be staffed. We have some ideas in this regard, but we need more detailed student input before moving forward. We will be convening a group of staff, faculty and students early next semester to make recommendations. Before the end of this academic year, we should have plans we can implement. As we develop these ideas, we will want to know how we will be able to determine if such a Center is successful.
Roth noted that the protesters didn't specifically mention truly vulnerable populations in their demands – "low income and first generation students:"
Enhancing financial aid through enhanced internship opportunities and reduced family payment contributions should make our community more equitable. We are working on plans right now to ease the economic burdens on those of our students most vulnerable to financial exigencies.
RELATED: Wesleyan activists demand microaggression-reporting system, 'mandatory social justice workshops'
Like The College Fix on Facebook / Follow us on Twitter
IMAGE: Cheryl Casey/Shutterstock