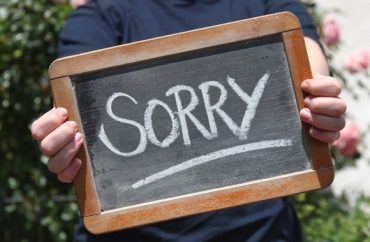 Despite a student government government resolution calling for free tuition for black students as a form of reparations for slavery, Western Kentucky President Gary Ransdell said that's not happening.
The news of the resolution made national headlines, and co-author Andrea Ambam was featured on Fox News's "Tucker Carlson Tonight."
Passed by a vote of 19-10, the measure said that mere financial aid (for black students) was insufficient to cover college costs, and that minority underrepresentation in faculty and administration sends a "message to students of color that they are undervalued at our university."
It concludes by stating "We demand reparations for the systemic denial of access to high quality educational opportunities in the form of full and free access for all black people (including undocumented, currently and formerly incarcerated people) to Western Kentucky University."
According to The Messenger, President Ransdell said in a statement "I have read the SGA resolution, and I understand that their intent was to spark a conversation, but the university will not adopt any such policy."
Ransdell said he understood the intent of the resolution but stopped short of endorsing it. Instead, he said the university will take other actions to support students.

"I've spent much of the last year engaging in dialogue with black student leaders on campus, which has led to a greater understanding and appreciation of their experiences and priorities. Our goal is to ensure that WKU is both a welcoming place and a place that focuses on persistence and success," he said in the statement.

"As we continue to work through elements of the campus diversity plan and on our recruitment and student success initiatives, we will focus on those things that help all students succeed. We will direct resources, energy and effort toward those methods that are responsible, practical and proven to achieve student success, with a particular focus on underrepresented minorities, low-income and first generation college students."
Read more about the resolution and the reaction.
MORE: Antiguan ambassador to the US wants Harvard to pay slavery reparations
MORE: As reparations, give blacks 5/3 of a vote, scholar argues
MORE: Georgetown U. slave descendants want reparations in form of $1 billion scholarship fund
Like The College Fix on Facebook / Follow us on Twitter
IMAGE: Shutterstock