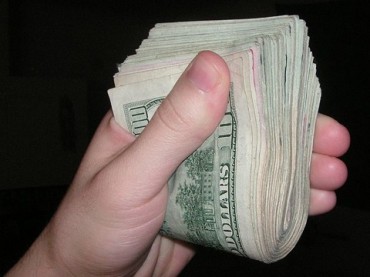 The United States Department of Justice wants to know if what your college is doing about sexual assault is effective.
It'll give you some cash to figure that out.
The DOJ's National Institute of Justice, "alongside the Office on Violence Against Women and Office of Justice Programs," has now opened the application process for researchers to obtain grants to study the issue.
The Daily Californian reports:
The justice institute hopes to shed light on newer, more promising methods of addressing sexual assault on college campuses, the proposal said.

The program comes in response to the April 2014 White House Task Force Report to Protect Students From Sexual Assault, which advocated improved understanding of campus sexual assault investigations and adjudications on campuses.

In May of last year, the White House released a list of universities, including UC Berkeley and three other California schools, under investigation for possible violations of federal law over the handling of sexual violence and harassment complaints.

According to the proposal, applicants for the grant must be the entity with primary responsibility for conducting and leading the sexual assault research.
UC Berkeley senior Aryle Butler, a member of the survivor advocacy organization End Rape On Campus, says that "the DOJ grant is a good initiative to analyze our campus more objectively." But, she added, if Berkeley decided to apply for a grant, "there should be an additional layer of oversight and protection to the research to ensure that statistics are not deflated or inflated."
Of course, this is the same federal government that told us one in five women are sexually assaulted while in college, a rather dubious statistic, to say the least.
Like The College Fix on Facebook / Follow us on Twitter