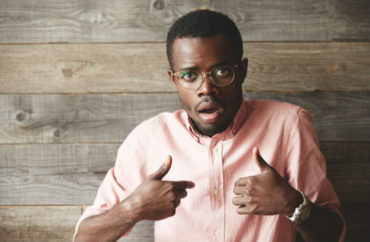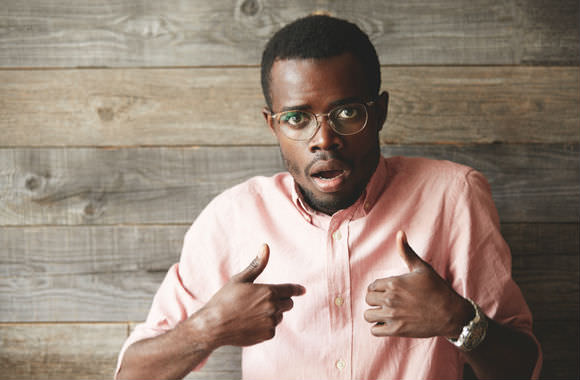 Officials ignored known witness problems from 'cross-race effect'
Syracuse University may have discriminated against "John Noakes" because he's male. It's less likely, based on Noakes' own allegations, that it discriminated against him because he's black.
A federal judge refused to dismiss Title IX allegations against the private university by the pseudonymous student, stemming from its sexual-misconduct investigation of him.
Noakes will have the chance to re-plead his racial discrimination claim to show that his race was a "substantial or motivating factor" in his immediate removal from campus and indefinite suspension.
Unlike most Title IX and due process lawsuits by accused male students that reach the public, Noakes and his accuser didn't know each other.
"Jane Roe," who is white, accused him of sexually assaulting her in an alley in October 2015 after following her out of a bar. She identified the attacker to police as a heavy-set "dark skinned male" with "black dreadlock style hair."
Noakes claims that she wrongly identified him as her attacker – he "only vaguely" fits her description – because of unreliable police practices and the "cross-race effect." That's a well-documented psychological phenomenon in which witnesses are more likely to misidentify a suspect of a different race.
Senior U.S. District Judge Thomas McAvoy said that Noakes' narrative of how Syracuse consistently favored Roe and disfavored him, in light of the public pressure faced by the university, was "sufficient to cast an articulable doubt on the outcome of his disciplinary hearing,"
He compared Noakes' allegations to those reinstated against Columbia University by the 2nd U.S. Circuit Court of Appeals nearly three years ago.
The appeals court said the Ivy League school's "fear of negative publicity" from accusers was not a legitimate reason to discriminate against accused men. Like Columbia, Syracuse had been accused of going soft on sexual assault by its local community, the national media and the federal government.
One expression of Syracuse's eagerness to show that it took sexual assault seriously: its quick sign-on to New York's 2015 campus sexual assault law, which was criticized for making it difficult for accused students to prove their innocence.
"Syracuse officials expressed pride at being the first private university to adopt" the law's principles, known as "Enough is Enough," McAvoy wrote.
Syracuse 'lists no rights for the accused'
Noakes drew from sympathy from the judge quickly. McAvoy noted that the student had alleged Syracuse's many accommodations for accusers amounted to a "victim-centered" approach that leads to "erroneous and unfair outcomes."
Syracuse policy gives accusers the right to be "free from any suggestion" that they are "at fault" when reporting allegations, which prejudges investigations. They have the right to tell their allegations to "as few institutional representatives as possible" – meaning that inconsistencies are less likely to be discovered – and protection from "retaliation" by the accused and their backers.
The protections are one-way, McAvoy said: "Indeed, Syracuse's web page addresses Title IX matters, but lists no rights for the accused."
The Title IX investigator kneecapped Noakes' ability to prepare a defense by warning him not to discuss the investigation "with any other faculty, staff or students." A no-contact order prevented him from contacting Roe's friends or family, causing him "difficulty in investigating the matter."
Noakes was left in the dark throughout the brief proceeding. Days before police referred the matter to the university at Roe's request, the university suspended Noakes and banned him from campus without first opening an investigation.
The Office of Students Rights and Responsibilities notified him that it had "received information" that he "sexually assaulted another Syracuse student." The only other information was the rough date – "on or about October 25." The letter discouraged him from even appealing the suspension, saying it would continue until "this matter is resolved in full."
Just in: Judge denies MTD Title IX count in one (of many) lawsuits from acc'd students against @SyracuseU. Case involved interracial allegation where accuser didn't know acc'd student & only identified her attacker as a "dark skinned male." pic.twitter.com/XVl7Konkr5

— KC Johnson (@kcjohnson9) February 27, 2019
Exonerating phone records are not 'factual'
Roe didn't even formally report the incident until after a hearing by the University Appeals Board, which she didn't attend. The university opened an investigation after the board denied Noakes' appeal.
From McAvoy's summary, it's not clear that Noakes knew who had accused him at that appeals hearing. Because Roe didn't appear, a "University Representative presented evidence instead," and the board found this person "extremely credible."
The board explained away Noakes' phone records "that showed him talking or texting with friends at the time of the attack," saying they did not constitute an "official phone record" and didn't "support or refute" the attack's existence. Board members said he provided no "factual statement."
Noakes' presence at the bar on the same dates as Roe, her identification of him, and his "black out drunk" state on the night of the attack convinced the board that he was guilty. McAvoy notes here that Syracuse "does not apply rules of evidence" in these hearings and permits "the introduction of hearsay."
University officials ignored red flags about Roe's memory and ability to correctly identify a black man.
The investigator acknowledged that Roe was "heavily intoxicated" during the incident but "failed to take that intoxication into account in accepting her identification" of Noakes, the judge said. Though Roe gave "different accounts" of the incident, the investigator chose to believe the version "nearer in time to the incident" and called contrary statements in police reports "inaccurate."
The first "photo array" that police had shown Roe did not include Noakes, and she didn't identify any person in that lineup. Three months after the incident, she called police after seeing Noakes in a bar, and his companions identified him to police.
Roe then identified Noakes as the attacker when police showed her another photo array that included him. He called this "unsurprising" because Roe had "recently seen him on the street." Syracuse never gave Noakes this photo array.
Only one of eight witnesses, Roe's friend, corroborated her identification of Noakes as the attacker, using his Facebook profile. Two witnesses said they were with Noakes at the bar and left with him to get pizza during the alleged attack. Another friend said Noakes kissed a woman at the bar and it appeared "consensual." (Roe alleged the attacker tried to kiss her, then digitally penetrated her.)
The investigator "made no effort to resolve the differences" among witness statements, didn't conduct followup interviews and didn't conduct "rigorous" interviews in the first place, Noakes alleged.
In a blow to Noakes' defense, the investigator never ascertained whether Roe received "accommodations or benefits" for her allegations. That deprived him of potential evidence relevant to her credibility, he said. Noakes also was not given a copy of the investigation report before his next hearing.
'The photo array failed' legal scrutiny
More than two months after his suspension, the Student Conduct Board held its own hearing. Neither Roe nor the police detective who showed her the photo array testified, preventing the board from assessing their credibility.
Roe's friend who claimed to see Noakes attack her also offered that because Roe was drinking, "her identification may not have been that reliable." The board still found Roe more credible, in part because Noakes' friends at the bar had "inconsistencies" with his account.
Judge McAvoy agreed with Noakes that the photo-identification techniques were suspect. "The photo array failed because Jane Roe simply picked out a picture of the person she had recently seen and accused, a procedure courts have found flawed," he wrote.
The judge didn't comment on Noakes' claim about Roe's friend, the basis for the appeals board's rejection of his appeal. Noakes denied the board's claim that she was an "empowered bystander" who identified him "in a lineup of people with similar characteristics." She had only viewed his Facebook profile in the Title IX office, which is not a "non suggestive identification
procedure."
Noakes' litany of evidence suggesting Syracuse treated him unfairly also needed an additional component: that his gender was a "motivating factor."
While his allegations border on "conclusory statements," Noakes has also "pointed to flaws in
the investigation, assumptions made by investigators, and an unwillingness by investigators
to consider evidence he had presented of his innocence in the attack," the judge said:
Plaintiff's allegations could reasonably be read to support an understanding that the Investigator, the University Conduct Board, the Appeals Board, and other Syracuse officials ignored any evidence or contradictions in Roe's story and refused to investigate any evidence that supported Plaintiff's version of events.
When coupled with his allegations of "public pressure on the University to more aggressively prosecute sexual abuse allegations," including from the Department of Education's Office for Civil Rights, "a reasonable inference could be drawn" that officials "were motivated to appease OCR by siding with Roe and imposing the maximum penalty of expulsion on Noakes," McAvoy wrote.
Judge notes that combination of potentially flawed investigative procedures & Syracuse's response to public pressure to crack down against sexual assault allegations enough to offer plausible claim of gender bias in inv'n. pic.twitter.com/dh0KRHAlUc

— KC Johnson (@kcjohnson9) February 27, 2019
No 'context of a larger movement' for racial discrimination claims
In contrast, Noakes' racial discrimination allegations are too vague to survive in their current form, the judge said: The fact that cross-race identifications are prone to error does not make race a "motivating factor."
Noakes also admits he doesn't have hard evidence that "Syracuse has disproportionately imposed discipline on minority students accused of sexual assault."
That's because Syracuse doesn't publicly disclose data on the "racial composition" of accused students, so Noakes has to rely on "anecdotal evidence" that pressure from OCR led schools to "disproportionately" punish minority students.
The accused student fails to "situate his claims … within the context of a larger movement," as he did with the Title IX claims of public pressure on Syracuse to believe accusers, McAvoy wrote. Noakes also didn't point to any comment by an official about his race, or behavior that suggested race was a motivating factor in his discipline.
Simply because "systemic cultural biases" may have been responsible for his false identification by Roe, that doesn't mean "Syracuse accepted this flawed identification because Plaintiff is black," the judge said.
IMAGE: WAYHOME studio/Shutterstock
Like The College Fix on Facebook / Follow us on Twitter