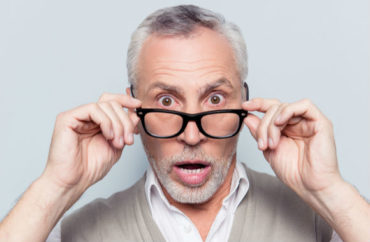 'Reverse mentoring'
Experienced white male professors at one university will be given reverse mentors — that is younger female scholars from an ethnic minority — in an attempt to teach the older teachers about their bias and find ways to increase diversity in STEM fields.
The new, government-funded study in the UK will be centered at the University of Birmingham.
"[W]e will trial some innovative interventions such as 'reverse mentoring,' where a junior BAME [Black, Asian, and minority ethnic] woman coaches a senior male, white professor, and empowering academics to challenge senior-level decisions, with appropriate backing and support," said computer science Professor Jon Rowe, the program's director, in a news release.
The Engineering and Physical Sciences Research Council is sponsoring the effort at Birmingham. The reverse mentoring program is one of 11 "Inclusion Matters" projects being launched at universities across the UK to advance equality, diversity and inclusion within the fields of engineering and the physical sciences.
University of Birmingham's spokesperson could not be reached for comment despite several attempts, and a spokesperson for the council declined to comment to The College Fix.
"The University of Birmingham is committed to increasing our representation of academics from ethnic minority backgrounds and female academics," Rowe said in the news release.
"It is not yet fully understood why academics from these groups struggle to progress in their careers. We are delighted to participate in this important collaboration and investigate the underlying causes," he continued. "We are mindful that previous attempts at addressing such imbalances have not been successful, so we are investigating new ways of understanding how to support progression of our female and ethnic minority colleagues."
Rowe told The Telegraph he hopes the program gives longtime professors a chance to confront their own biases, leaving them "feeling quite uncomfortable."
Aston University Professor Patricia Thornley, who reviewed the Inclusion Matters grant applications, praised the Birmingham program as groundbreaking.
"It focuses on delivering cultural change and such radical transformation requires deep institutional commitment," Thornley said in a news release.
"I was really impressed by organisations that didn't shy away from uncomfortable observations and showed commitment to addressing underlying issues," she added. "At a time when scientists and engineers are radically redesigning our energy and transport systems and reimagining the digital economy, inclusion really does matter and this programme can help turn that commitment to real change."
But reaction to the program has not been all positive.
Rod Dreher of The American Conservative called it a way to "use tax dollars to humiliate senior professors by assigning young commissars, no doubt fully educated in leftist identity ideology…what a terrible idea – and a racist and sexist one."
Many ethnic studies scholars have argued, however, that it is not possible for minorities to be racist against white people because they lack a power dynamic.
MORE: University works to reduce number of white people on campus
IMAGE: Roman Samborsky / Shutterstock
Like The College Fix on Facebook / Follow us on Twitter