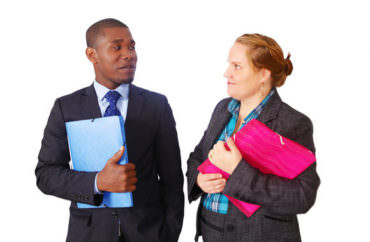 UPDATED
Law professor: 'Legally, institutions cannot openly draw such distinctions in their hiring practices' 
In December 2015, the University of Louisville came under fire over a job posting for its Department of Physics and Astronomy that stated the position would be "filled by an African-American, Hispanic American or a Native American Indian."
It caused a firestorm of controversy, with some calling it inappropriate and even a violation of federal law. The ad was quickly taken down and blamed on an error.
Yet less than a year later, the same university announced a $2.4 million earmark specifically for the purposes of hiring "diverse faculty." In an email to The College Fix, campus spokesman John Karman said at the time that while campus leaders are committed to diversity, "overlooking qualified non-minority professors to meet that goal is not part of our strategy."
Is that just lip service? Probably.
Law Professor Brian Leiter, director of the Center for Law, Philosophy and Human Values at the University of Chicago, recently penned an analysis in The Chronicle of Higher Education that argued there is a real problem with hiring committees told by deans that — despite what the job posting says — the selection must meet some sort of diversity criteria.
"Any seasoned academic who has been involved with job searches knows there are two sets of criteria for some positions: the ones in the published ad and the 'hidden' ones. 'The dean says we must hire a woman this time,' reports the chair. Or the dean says: 'The department's lack of racial diversity is becoming a problem, you've got to fix that with this year's search,'" Leiter wrote.
While he points out "hidden-criteria" can also include spousal favoritism, or highly nuanced jobs that only attract certain types of applications, his column largely zeros in on race or gender. He notes it's not not always the deciding factor in hiring decisions, but often it is — and that is a violation of the law and an affront to qualified candidates who think they have a fair shot.
"We should pause to note that 'lying' is what is at stake: When you know the dean will not approve a male hire, then soliciting applications without regard to gender involves intentionally misleading — i.e., lying to — male job seekers," Leiter wrote.
In interviews with The College Fix, some professors agree diversity hires are a very real thing.
"I've seen a few cases in academia where the chair of the department says something like 'Although the job description doesn't say it, we're getting pressure from the dean. We have to hire a woman.' Or, 'we have to hire a Latino or black person,'" Tim Groseclose, an economics professor at George Mason University, told The College Fix via email.
It's nothing new, either.
Longtime Marquette University Professor John McAdams recalled that in the 1980s, a dean of arts and sciences decided the philosophy department needed women, as it was virtually all male, and "instructed the Chair that the next search must hire a woman." Most members of the philosophy department were unaware of this stipulation and were "surprised when faced with a short list of all women," he told The College Fix via email.
McAdams said most often job candidates are selected by merit, but not always.
"One woman hired in the early 90s was indeed a less-qualified affirmative action candidate (due to a fluke, one member of the department wanted to suck up to people he knew in her graduate department at Rutgers). Otherwise [in the Political Science department] all hiring has actually been based on merit. (This woman, as well as one male faculty member, was let go when enrollments tanked)," he told The Fix.
There may be circumstances under which a department should be permitted to hire, for retention reasons, the spouse of a crucial faculty member, but it "should not be permitted to do so under the guise of a real job search and at the expense of soliciting hundreds of pointless applications," he said.
Yet some universities continue to openly flaunt the law and the notion that hiring the best candidate — regardless of race or gender — should always be the top criteria. Consider Barnard College, which last year pledged to hire professors based on skin color to advance social justice. The effort came just a few years after its sibling institution — Columbia University — dedicated $30 million to hire minority and female faculty.
At the time of that 2012 Columbia effort, famed anti-affirmative action attorney Roger Clegg explained why it was illegal: "The federal courts have never recognized a 'diversity' exception to Title VII, and are unlikely to. In fact, when that issue was about to be decided by the Supreme Court in the late 1990s, the civil-rights establishment hastily raised enough money to settle the case."
Leiter, in his Jan. 30 piece in The Chronicle of Higher Education, wrote such practices remain illegal.
"[A]ny faculty member who suspects racial or gender bias of any kind in the hiring process should be reporting that to university lawyers. The remedy for unlawful bias in a faculty search is not lying to applicants and breaking the equal-opportunity laws," he wrote.
What's more, he argued, rationales for diversity hiring are dubious.
"The evidence that there are pedagogical benefits to having a demographically diverse faculty is close to nonexistent, even if there are morally compelling reasons to give preferences to the descendants of victims of vicious discriminatory practices as a matter of compensatory justice," Leiter wrote. "The problem right now is that, legally, institutions cannot openly draw such distinctions in their hiring practices."
Editor's note: The article has been updated to reflect that when Professor McAdams was speaking about faculty hires based on merit, he was referring only to the political science department at Marquette University. The sentence now reads: "Otherwise [in the Political Science department] all hiring has actually been based on merit." 
MORE: Iowa State requires applicants agree to 'diversity and inclusion' pledge
Like The College Fix on Facebook / Follow us on Twitter