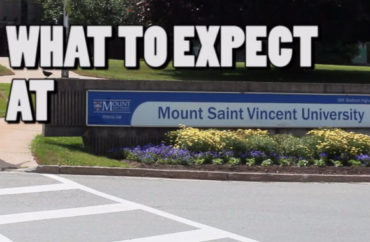 Her 'lived experience' is incorrect
It's not enough to teach politically correct things in college courses anymore. The teacher's identity needs to match the course content.
Canada's Mount Saint Vincent University is having second thoughts about assigning a white professor to teach a fall course on the controversial boarding schools that once educated the country's indigenous children.
It's not that Martha Walls is unqualified as a scholar to teach "Selected Topics in North American History: Residential Schools," according to a Friday report by The Candian Press: She's an expert in "Atlantic Canadian First Nations history."
It's not that Mount Saint Vincent has closed its doors to indigenous faculty: It continues to actively recruit them.
The problem is that Walls is a "settler scholar" who comes to the subject as an outsider, not an indigenous person:
Critics say only Indigenous people have the lived experience to understand the complex and cumulative ways they've been discriminated against, and that they should have the agency to teach their own history. …

Rebecca Thomas, a Mi'kmaq community activist in Halifax, says part of reconciliation is allowing Indigenous Peoples a voice.

"There is this perpetuation that non-Indigenous people have the right and expertise to speak on Indigenous topics when in reality the lived experience of what it's like to be a product of these systems within Canada, there's no voice better than first voice," she said.
MORE: Law school tells students to oppose residential schools
The administration looks like it might cave to outside pressure and yank the course away from the white professor.
In a followup report Monday, the Press said "the school called a meeting this week between Indigenous faculty and staff and the professor assigned to the course to determine a way forward."
The Society for Academic Freedom and Scholarship, which promotes freedom of thought in Canadian universities, is asking the public university to "clearly and forcefully repudiate" the "false and pernicious" idea that race or ethnicity should be a consideration in assigning courses.
The society's president, Saint Mary's University Prof. Mark Mercer, said in a letter to Mount Saint Vincent Provost Elizabeth Church that the university shouldn't micromanage its history department, which chose Walls for the course.
MORE: Professor under investigation for allegedly supporting residential schools
Not everyone in the indigenous community is on board with deplatforming Walls. Sherry Pictou, a Mi'kmaq who teaches women's studies at Mount Saint Vincent, told the Press that Walls is an ally to her community:
Furthermore, she said the work of decolonizing "cannot fall just on the backs and labour of other Indigenous academics."
Residential schools are a cultural flash point in Canada similar to police shootings of unarmed black people in the United States.
Another Canadian professor is facing academic investigation for allegedly claiming the schools did "some good," while the law school at Dalhousie University told students to oppose a member of Parliament who supports the schools.
The most famous free-speech advocate among Canadian students, Wilfrid Laurier University's Lindsay Shepherd, has said that a professor tried to get her in trouble when she tweeted a photo of a syllabus with a pro-indigenous "land acknowledgment."
Read the Friday and Monday reports.
MORE: Prof tries to get student in trouble for showing syllabus 'land acknowledgment'
IMAGE: Marissa Wilmot/YouTube
Like The College Fix on Facebook / Follow us on Twitter