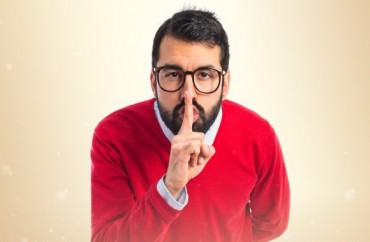 If someone tries to interview you, 'pass it along to another person of color!'
Whites voted for Donald Trump, so apparently they aren't allowed to protest him in anything other than servile roles.
The Michigan Review notes that a logistics sheet for Wednesday's 1,000-student walkout at the University of Michigan – to protest the election and "increase in hate crimes and other forms of violence against marginalized folx" – prescribed specific roles for whites in attendance.
Those roles start and end with "police people" and "crowd control/marshals."
LIVE AT UMICH #OurCampus #Schlisselwya #SanctuaryCampus #Bernsteinwya pic.twitter.com/DFspfWAeaV

— DeVante' Coleman (@WestKanyeAvenue) November 16, 2016
The logistics sheet says that whites end up being quoted "overwhelmingly" when they speak alongside people of color, so anyone white who is approached for an interview should "pass it along to another person of color!"
Whites are to serve as the older members of the herd who protect the younger members in the center from external threats – including campus police. They are also to serve as PR mouthpieces.
The sheet deputizes "visibly privileged folx" (not to be confused with the Mac download manager) to stand on the sidelines and mindlessly chant.
Notably, they tell these privileged servants to keep election-related hashtags out of their chants and social media posts: "This is about white supremacy." (The event page contradicts this, saying it's "in response to the election." It also encourages students to "disrupt" class.)
Also, if you end up blocking a person of color, God help you.
The Review quoted an anonymous female student on the walkout and campus climate post-election:
This campus is scary right now and it is just very extreme … I don't know that this is making it better—I agree things need to be brought up, and they are being brought up, especially in this political climate—but I am not sure if stomping around campus is going to help rather than hurt.
It also has new video from a library protest.
Read the Review and logistics and event page.
Like The College Fix on Facebook / Follow us on Twitter
IMAGE: Shutterstock
Like The College Fix on Facebook / Follow us on Twitter