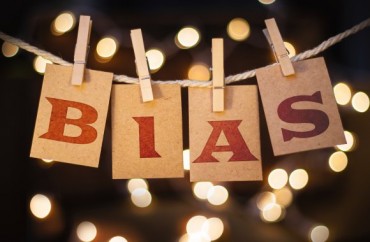 If there's one thing I've learned during my tenure at The Fix, it's that college student newspapers are no better than mainstream papers when it comes to bias … which means the next generation of journalists aren't going to be any better than their predecessors.
It's already bad enough that virtually any conservative speaker invited to a campus is destined to deal with protests and denunciations; the progressive mindset posits anything "conservative" and/or "Republican" is inherently unworthy of discussion.
A shining example of this came this week from The Cornell Daily Sun. A story introduced readers to the incoming presidents of the College Republicans and College Democrats, and while the pair did share some common ground, the most striking difference was this:
When it comes to inviting speakers, the former said it's "an opportunity to engage with different viewpoints, regardless of whether someone is liberal or conservative." The latter, on the other hand, said she would avoid "very controversial" speakers "because it could potentially threaten the comfort and safety of students" (emphases added).
Thankfully, the occasional right-leaning viewpoint does make it into traditionally progressive student publications; Raj Kannappan's op-ed in The Sun this week ripped those who attempted to prevent former vice president Dick Cheney from speaking at Cornell — especially professors, one of which said Cheney was worse than a "slime mold."
"All of this," Kannappan writes, "stands in stark contrast to the fawning treatment former Vice President Joe Biden received when he visited Cornell in 2017 to deliver the commencement address […] the same man who voted for the U.S. invasion of Iraq in 2003 and who played a key role in America's drone war during the Obama administration, which included "kill lists" that resulted in the killing of civilians and U.S. citizens."
Of course. Appearances by progressives and events for liberal causes are described in glowing, fawning terms … "there was palpable excitement in the crowd" and "audience members hung on every word" … that sort of thing.
Take The Pitt News's (University of Pittsburgh) recent coverage of Planned Parenthood president Cecile Richards. Richards is arguably one of the most polarizing figures in America today, but you'd get no idea of that reading the News story.
"Its no surprise," the article states, "where Richards' work in advocacy stems from. She was influenced by being raised in a politically active family with a mother "energized and excited" by grassroots activism."
Attendee quotes include the words "amazing," "inspiring," and "courage." The only (mildly) critical voice comes from a person associated with a pro-life feminist group.
Contrast this to The Daily Tar Heel's (University of North Carolina) article on Fox News personality Tucker Carlson's event: "When it was announced Carlson would be speaking among a panel of student journalists, some graduates of the School of Media and Journalism spoke out against the selection, calling it unrepresentative of today's brand of journalism."
The DTH even devoted an entire editorial to Carlson, the headline of which stated that he "is not a journalist."
If Carlson is indeed "unrepresentative" of today's journalism, I'd guess a great deal of people outside of the academy would consider this a good thing. There's a reason the mainstream media's poll numbers are dismal, and why the only sizable right-leaning outfit, Fox News, consistently defeats its competitors in the ratings — and it's not what progressives willtell you.
While the Left continues to get it wrong about Fox, conservatives, (and how Donald Trump managed to get elected), they'll continue to dig in, and media professors like this will continue to train our young adults.
MORE: U. censors 'open mic' events after conservative says she faces bias
MORE: Trump voters at risk from U. Michigan's bias response team: lawsuit
IMAGE: Shutterstock.com
Like The College Fix on Facebook / Follow us on Twitter