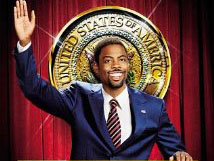 No one would mistake comedian Chris Rock for a conservative, but he has some revealing quotes about why he stopped performing on college campuses several years ago, in a New York interview.
Asked about the failed student push at the University of California-Berkeley to disinvite Bill Maher from speaking this month, Rock said:
Well, I love Bill, but I stopped playing colleges, and the reason is because they're way too conservative.

In their political views?

Not in their political views — not like they're voting Republican — but in their social views and their willingness not to offend anybody. Kids raised on a culture of "We're not going to keep score in the game because we don't want anybody to lose." Or just ignoring race to a fault. You can't say "the black kid over there." No, it's "the guy with the red shoes." You can't even be offensive on your way to being inoffensive.

When did you start to notice this?

About eight years ago. Probably a couple of tours ago. It was just like, This is not as much fun as it used to be. I remember talking to George Carlin before he died and him saying the exact same thing.
Rock goes on to talk about the danger for comedians now – he names Patton Oswalt and Dave Chappelle – in trying new material in a club because it may offend someone who's recording it and become a viral outrage.
Rock has a new movie coming out, Top Five, "a bittersweet film comedy in which he does triple duty as director, screenwriter, and star," New York says.
Like The College Fix on Facebook / Follow us on Twitter
IMAGE: IMDB.com