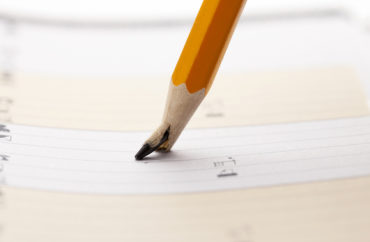 Education isn't just a matter of inputs and outputs
At The Atlantic this week, the writer Bethany Mandel argues that parents should "opt out" of the current nationwide experiment in "distance learning." As she puts it: "One-size-fits-all education barely works in a classroom, but it is completely unmanageable with kids spread out across their various households working independently."
That is eminently true. The problems with this wide-scale distance education program underscore the problems with much of education in general: It is too stratified, it is too homogenous, it prizes standardization at the expense of flexibility and adaptability and clever variation. Education is not just a matter of inputs and outputs; it is far more complex, far more sensitive to initial conditions, and far less interchangeable than educational authorities would have us believe.
The claim that you can place a few dozen kids into one room, teach them all the same thing at the same pace, and take away eight hours per day, five days a week, nine months out of the year of some of the most precious years of their lives, and expect them to truly enjoy it has always been a dubious wager, more a relic of the early Prussian experiments in compulsory schooling then anything else. No adult would tolerate being subject to such a system, and a great many children, maybe a majority of them, would likely opt for something less awful if given the choice.
So it is not surprising that this hastily conceived and clumsily implemented Internet schooling regime is not working out that well: It has all the pitfalls and unpleasantness of institutional school, yet none of the ameliorative aspects like camaraderie with one's classmates. It's just sitting at a desk and doing what a teacher tells you to do for several hours a day. Of course kids are going to be deeply unhappy under these circumstances.
But what to do? As one mother fed up with distance learning put it: "Turn it down. Foot off the gas. Leave [your children] be." There is a lot to be said for letting your children run a little bit freer for the remainder of the semester. Let them read, play outside, cook, build things, write, compose, lay about. Subjects like math and science can easily be incorporated into everyday activities like cooking, cleaning and shopping; history lessons are as close as the nearest historical marker or battlefield; physical education is a little thing most parents like to call "taking a walk." There are endless possible ways to educate your kids; the least helpful among them is staring at a computer screen for hours.
MORE: COVID-19 may be the needle that pops the higher education bubble
IMAGE: Dan Kosmayer / Shutterstock.com
Like The College Fix on Facebook / Follow us on Twitter