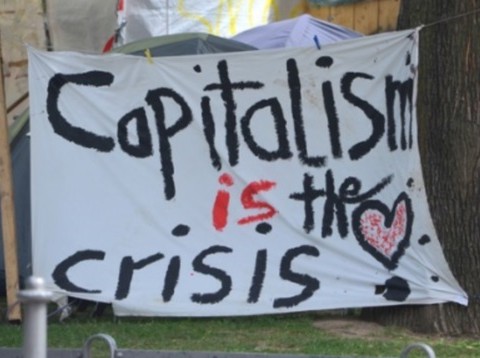 'There are still some of us who recognize the value of hard work and understand that if we want to get an education, we have to work for it'
Land of the free, home of the handouts?
According to Million Student March, a student-based organization created to respond to what they call the "education crisis," free stuff should be the top priority on the government's agenda. The organization's "day of action" drew attention to their socialist demands: free public college, cancellation of all student debt, and a $15 minimum wage for all campus employees.
So, how will these demands be met? One would think that as a campaign backed by American intellectuals and national student organizations, they would have a plan as to where funding will come from. After watching an interview with one of their national student organizers, Keely Mullen, their ideas are quickly revealed as ill-founded and fallacious theories.
Mullen was interviewed on Fox Business this week by Neil Cavuto. Cavuto leads a poignant interview which gets at the central problem of the campaign:
who is going to pay for their demands? As soon as Cavuto asks Mullen this, she quickly falls apart. After being obviously shocked by the question, the student finally responds, saying that the top-earning 1 percent of the United States population should be taxed 90 percent in order to meet their three demands.
The interview only gets worse from there. Mullen fails to understand the mathematical logic behind the unsustainability of this proposal, which Cavuto patiently walks her through point-by-point. She also refuses to realize that what she proposes is a socialist solution to the problem of student debt.
Instead of attempting to make everything in the educational system free, Mullen and her team should be meeting with their college administrations to discuss lowering tuition. This, though, would require the students to stop victimizing themselves and look at real, fathomable solutions. The group would instead rather follow in the footsteps of their liberal political leaders and make this the 1%'s problem.
After watching the interview, it is apparent that Mullen's views have never been properly challenged. Why is this? Because higher education institutions are crawling with liberal, socialist professors who refuse to give the opposition a chance in their classrooms. Thus, it is only the conservative students who are challenged day after day, constantly responding to the opposition at the risk of being ridiculed by students and professors alike. College campuses should be the pinnacle of freedom of speech; an environment in which all ideologies are properly taught by professors to be considered by their students. Our colleges have instead become a safe haven for liberal students in which their ideology is never properly challenged. Rarely do my professors fairly represent both sides in their curriculum. Instead, often the only mention of anything remotely conservative is their continuous bashing of Fox News or constant public ridiculing of Donald Trump. With this one-sided representation, it is no wonder that students like Mullen cannot respond to logical questions from the opposition.
Further, students are often not forced to take important classes which prepare them for the real world, such as economics. For example, at UC Santa Barbara I must take an ethnicity course and a European traditions class, but never an economics class. How can our schools expect to have educated alumni when something as simple as an economics course is not required by the schools? Colleges and professors must reevaluate their priorities and return universities to environments in which freedom of speech is endorsed, and students are educated in subjects which create an intelligent and informed nation.
As a college kid with student loans, I can tell you that not all people my age are looking for handouts. In addition to student loans, I have been awarded scholarships based on my merit and accomplishments as a student. Many of the families that provide these kinds of scholarships are the same people that Mullen villainizes, calling them "a population that is doing nothing to contribute to the progression of society." The Million Student March has a narrow view on the wealthy people of this nation, forgetting that these are people who have lived out the American dream and care about giving back to their fellow citizens, albeit on their own free terms.
My point is this: it is important that people do not lose faith in our generation, assuming we all believe in the mission of the Million Student March. There are still some of us who recognize the value of hard work and understand that if we want to get an education, we have to work for it. Further, we understand that in a free society, people should be able to choose where their money goes.
Luckily for us, there are many generous people in this nation who are willing to donate to those in financial need. Let this be a reminder that there are still students who are not entitled, who remember what this nation was founded upon.
We are the millennials that understand what it takes to make this country work, continuing to create a nation which truly lives out "land of the free, home of the brave."
Like The College Fix on Facebook / Follow us on Twitter