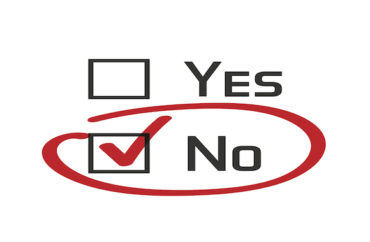 A bad proposal with little real oversight
Last week students at my school, Georgetown University, voted on whether or not students should have to pay a mandatory fee in order to make reparations to modern descendants of slaves that were once sold by the university. The proposal, which was endorsed by a majority of the students who voted on it, would mandate that all undergraduates pay a fee totaling $54.40 per year. The proposal, if ultimately adopted by the school, would also create a Board of Trustees run by descendants of those slaves, as well as Georgetown students. This board would determine how to spend the money collected from the fee.
I voted "no" on this proposal. As in any vote on an issue of such substance, one must look deeply into the details of a policy. In this case, the plan endorsed by Georgetown students has several significant flaws.
The proposal levels a mandatory fee of $27.20 per semester, to be paid for by every Georgetown undergraduate. (This fee has no practical meaning; it is rather symbolic, representative of the 272 slaves sold by the school in 1838.) In total the fee will bring in over $400,000 in the first year alone. The fee will also increase each year, with no end date having been set.
Transparency, eligibility rules both uncertain
The proposal itself offers no clear mechanism for how this significant sum will be spent, distributed, or donated. The proposal only holds that it will "be allocated for charitable purposes directly benefiting the descendants of the [272 slaves] and other persons once enslaved by the Maryland Jesuits."
There are few meaningful accountability measures for how the fund will be monitored, and no built-in structural processes for creating a transparent accounting system establishing how the money will be invested and saved prior to disbursement.
The charter for the initiative's Board of Trustees does mandate that the board publish an annual report "publicizing the outcomes of its previous allocation and describing what the resources received were used for." However, the charter lacks many of the structurally ensured accountability measures one should expect from a financial organization, such as how its funds will be held, how it will be invested prior to disbursement, and other, quite standard measures for effective transparency, such as quarterly financial reports.
It is also not at all clear how the board will decide who is to receive the money collected from the fees. A FAQ document associated with the referendum states that the board may very well "devise its own standards and processes for determining eligibility status." That sort of open-ended rule is odd and troubling.
One more expense for students
Philosophically speaking, the compulsory nature of this fee is wrong. It is unfair to burden all students on campus with a mandatory fee for something they may morally disagree with or else not be able to afford. Georgetown University is already incredibly expensive; tuition is well over $50,000. Taking steps to further increase the cost of attending the university only makes it more difficult for students of a diverse set of financial backgrounds to attend.
On campus, there was great pressure to vote yes for this referendum. Proponents hurled accusations of racism at the opposition. A pervasive false dichotomy developed: Students either voted "yes" and thus supported the descendants of slaves, or else students voted "no" and risked being labeled bigots.
Ultimately, the proposal lacks crucial details to ensure its financial and structural stability. It is yet another expense on an already-expensive campus. And it was promoted in part by accusing good and decent students of being racists.
There are numerous moral and practical reasons that this referendum ought to have been opposed. Its ultimate fate now falls to the Georgetown Board of Directors, who should recognize its numerous faults and reject it.
MORE: Georgetown University students approve new fee to fund reparations for slavery
IMAGE: vladwel / Shutterstock.com
Like The College Fix on Facebook / Follow us on Twitter