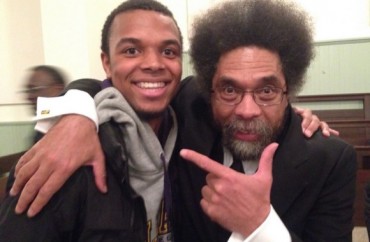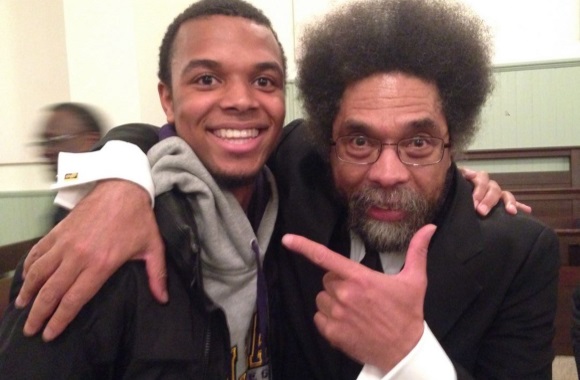 The president of Williams College isn't very good at debating.
It explains his half-assed reply to the head of the National Association of Scholars, who questioned Adam Falk's decision to unilaterally cancel a student event last month because he didn't like the speaker the group invited.
That speaker was John Derbyshire, the paleoconservative writer whose views got him canned at National Review but has continued arguing that white people are historically good at governing and it's wise to avoid groups of black people. (The head of the group that invited him is black and wanted to challenge Derbyshire to his face.)
So was it "hate speech" that must not be allowed on campus, as President Falk claimed?
RELATED: Paleoconservative accused of 'hate speech' disinvited to speak at Williams College
NAS President Peter Wood wrote in The Chronicle of Higher Education that he asked Falk to explain how he found the "line" that is so dangerous to cross he felt justified in preventing students from hearing certain ideas:
I carry no brief for John Derbyshire's views on race, notably that white people have much to fear from black people and should therefore avoid them. It's a view that Williams College students have surely heard about or perhaps seen depicted in books or movies. But few at Williams have had the opportunity to hear directly from an intelligent and articulate proponent of "scientific" racism. All things considered, encountering the real thing in the controlled setting of a college lecture hall could be a very good thing.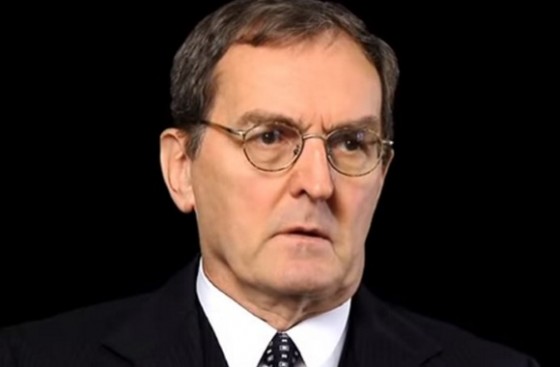 Wood lays out the email that Falk should have sent the Williams community. In part:
"The Williams community is going to be challenged by our having on campus a speaker whom many of us regard as a purveyor of foolish and hurtful views on race. I would not have chosen John Derbyshire to be a speaker at Williams, but he has been invited by students, and I stand by the independent judgment of Williams students. …

"If you find yourself getting angry [at Derbyshire's speech], exercise self-control. Listen. Take notes. Figure out what parts of what he says are true, and what parts are false. … Seldom in life will you get another chance as good as this one to hear firsthand from someone who holds the views that Mr. Derbyshire holds. There are, however, many who hold such views, and it is important that you learn how and when to respond."
Falk evidently didn't consider Wood's question to be worth answering with a reasoned argument.
He wrote back in The Chronicle that because National Review fired Derbyshire, Falk has the right to prevent students from inviting him.
RELATED: Black, Democrat student called 'Uncle Tom' for defending free speech
The rest of the article is largely quotes from Derbyshire's writings explicating his views on race, which Falk says are in line with the Ku Klux Klan. End of matter:
Derbyshire's rhetoric, as typified in these passages, isn't the explication of provocative, challenging or contrary ideas. To speak to what I'm sure is a particular concern of the National Association of Scholars, his work on race isn't remotely scholarly. Derbyshire simply provokes. His racist bile would have added nothing to the complicated and challenging conversations occurring every day on our campus, across a wide range of ideologies and experiences. No educational purpose of any kind would have been served by his appearance at Williams.
There are no words. For non-Ephs, that's Williams Pres. Adam Falk getting his sweat on. pic.twitter.com/PLCAg2ay

— The 'Cac (@inthecac) January 14, 2013
This is a very high bar to students who want to hear different ideas on a very one-sided campus: Those ideas must be judged "scholarly" and "educational" by one administrator. No wonder the chair of the academic freedom committee at the American Association of University Professors slammed Falk for his paternalism.
But who is Falk to judge? Derbyshire has said, as Falk noted, that "white Europeans have made a better job of running fair and stable societies than has any other group."
RELATED: Seeds of the 'crybully movement' go back to Civil War, scholar argues
Wouldn't it have been great for history professors and their students to attend and challenge Derbyshire on that? For students to learn something because of this back-and-forth?
The idea that white Europeans deserve to rule or have earned the right is historically important. Students could actually learn something about history, of which they are woefully ignorant.
Instead they learned that when you hear arguments that offend you, an appeal to "hate speech" from a position of authority is all that's required.
RELATED: Here's the speech students at Williams College were too outraged and offended to hear
Like The College Fix on Facebook / Follow us on Twitter
IMAGE: Zach Wood/Facebook