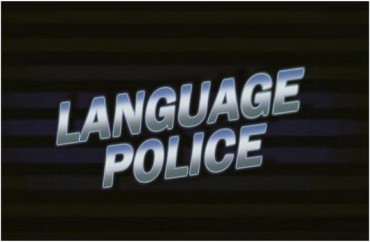 A pair of Latina — or Latinx in today's academic parlance — professors recently felt the need to analyze a "controversial" new song by superstar Jennifer Lopez.
Tanya Hernández of the Fordham School of Law and the University of Rhode Island's Hilda Lloréns have a problem with JLo's "Lonely" as it includes the line "yo siempre seré tu negrita del Bronx."
In English, this translates to "I'll always be your little Black girl from the Bronx."
GASP!!
The profs echo what a writer for Remezcla says — that negrita and words like it are "questionable terms of endearment" that should be eradicated from Spanish completely. If you buy this notion, then you probably also believe that "Latinx" is actually popular among hispanohablantes.
But it's not. Only two percent of those identifying as Hispanic use "Latinx.
Low popularity doesn't dissuade "studies"-style academics, however, in particular when it comes to advocating what they believe is right and just.
For Hernández, who teaches critical race theory, words like negrita "anger [her] a great deal." She says JLo using it "felt like a tone-deaf, opportunistic attempt to appear relevant in our #BlackLivesMatter social moment," because up until now she has never "identified herself with Blackness." JLo is merely using her "perch of white privilege to make a "sudden gesture toward Blackness."
What further makes negrita a no-no is its origin from the slavery era.
Lloréns, a "decolonial scholar," agrees JLo was "tone deaf," but even worse — the song's video depicts the star saying negrita from a jail cell. This ignores the plight of blacks and Hispanics who are "over-represented" in America's prisons, Lloréns says, not to mention JLo "could have, if nothing else, worn a #BlackLivesMatter or #LasVidasNegrasImportan statement outfit in the video."
Lloréns also claims such terms "infantalize" blacks and likens them to calling blacks "boy" and "girl." In Latin America and the Caribbean, she adds, "it is believed that to be called 'Negro/Negra' is to be called a slave."
Even with all their commentary and backstory, both professors do agree negrita and similar words indeed are terms of endearment. They've been so for a long time. It also holds true for "color" words without the "-ita"; for example, all of my father-in-law's friends and relatives call him Negro because of his dark complexion. (He even has a large NEGRO sign on his car windshield.) My Costa Rican cousins routinely call each other negrita for the same reason, and many friends in that country do the same.
Knowing that the only people who use "Latinx" are hyper-politically correct academics and politicians, I thus snicker thinking about Hernández or Lloréns trying to tell my father-in-law and cousins they must cease using their cute apodos because of centuries-old slavery and feelings of "infantalization."
As Columbia University's John McWhorter noted, the ultimate weakness of those like Hernández and Lloréns are their attempts to force change from above. Significant changes to a language typically come the opposite direction.
MORE: 'Latinx' and the power of a progressive narrative
MORE: Why terms like 'Latinx' don't stick
IMAGE: YouTube screencap
Like The College Fix on Facebook / Follow us on Twitter