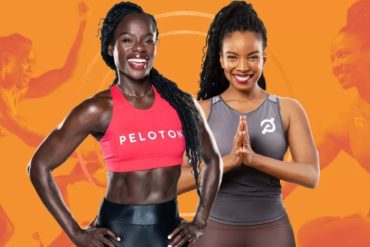 Expensive exercise company promises to be antiracist 
Fancy exercise bike company Peloton hosted a panel discussion on "antiracism" and mental health in partnership with Boston University's Center for Antiracist Research, a policy and education center founded and directed by author and Professor Ibram Kendi.
The luxury brand, whose signature bikes retail starting at $1,445, presented the event on Feb. 15 as part of its partnership with the center, according to a recent news release.
That partnership, in turn, was born out of the company's "Peloton Pledge" in June 2020 to "combat systemic inequity and promote global health and wellbeing" by becoming an "antiracist company."
Tunde Oyeneyin, an author and popular Peloton instructor, moderated the panel, consisting of Kendi as well as Boston University health sciences Professor Monica Wang and BU Law School Professor Jasmin Rose.
"What really helps is talking about antiracism, talking about and analyzing these systems of oppression and thinking about what we can do," Rose said during the panel. "You're not just studying what the law is [she told her students], you're studying what the law should be.'"
One of the "key themes" that emerged in the discussion was the gap between popular and academic understandings and discussions of racism. "This can create misunderstandings," according to the news release.

"The mental wellness and antiracist panel discussion was Peloton's direct response to the fact that antiracist work requires mental health work," it added. "The discussion was also a very compact deep dive into the antiracist work being led by CAR and how their learnings can apply to our lives."
"This discussion is one example of how Peloton is supporting its employees, members, and partners in their aim to be antiracist—and to be mentally well while doing so," it continued.
MORE: Ibram Kendi launches new publishing project with Boston Globe to 'reframe' race discussions
PHOTO: Peloton
Like The College Fix on Facebook / Follow us on Twitter