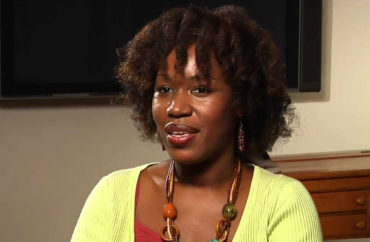 'You've had your chance to ignore this but now it's in your face'
A women's college terminated its top diversity official following a weeklong sit-in by students who demanded more diversity training on campus and diversity hiring quotas.
Krishauna Hines-Gaither's reign as Salem College's beloved director of diversity and inclusiveness ended May 31, which the school belatedly said was the intention when Hines-Gaither was hired last fall.
The termination was not demanded by student activists, however. In fact, they wanted Hines-Gaither to serve on the board of trustees.
The administration action closely followed the imposition of a new "demonstrations and protest policy" that itself seemed a response to the sit-in.
Hines-Gaither, who remains assistant professor of Spanish at Salem College, confirmed to the Winston-Salem Journal that "I have been dismissed" as head of the Office of Diversity and Inclusion as of Thursday.
While the administration offered to let her continue teaching Spanish, she told the newspaper that she hasn't "decided on that yet."
MORE: Students demand 'woman of color' as new president of women's college
Salem President Lorraine Sterritt wrote an email to the college community last month that "the events of the past year" have "demonstrated that Salem needs to dedicate more resources to diversity and inclusion."
The school is now vowing to create a full-time position to lead the diversity office, which is only a year old, rather than the part-time position Hines-Gaither had filled. It will also be restructured over the summer.
Hines-Gaither declined to comment on the matter for The College Fix.
16 hours of training before school starts
Salem Sits, better known as Students for a Better Salem, didn't specifically demand the firing of Hines-Gaither when the protest group held a sit-in this spring that demanded the women's college become a safer space for minorities.
Roughly 100 students participated in the sit-in that started April 10 to bring attention to their Call to Action, according to the Journal.
The 10-page list of demands includes a minimum 16 hours of diversity training for trustees before the first board meeting, and another minimum two hours that include "intersectional diversity" at every board meeting.
Those who don't finish the training would be reviewed by a special tribunal of the president, board chair and diversity official, "for possible disciplinary action or Dismissal" from the board.
Faculty would be subject to the same 16-hour training minimum before classes start, two hours of training at two workshops each semester, and possible discipline from a larger academic tribunal for failure to complete training.
The Call to Action demands quotas for nonwhite trustees, administrators and faculty. Each group should "reflect the proportion of current Salem College students that are students of color."
The protesters demand that Salem copy the two-year-old "gender policy" at another women's college, Wellesley, which allows applicants who were born male but identify as women, as well as born women and identify as non-binary.
Students for a Better Salem called its sit-in an "independent student led protest against our institution regarding injustice, microaggressions, and institutional racism."
MORE: Non-PC ideas 'impose upon the liberty' of women's college students
The activists also demanded the hiring of more staff in the Office of Diversity and Inclusion to help promote "intersectionality," and that Hines-Gaither be given a "permanent position" on the Board of Trustees.
"You've had your chance to ignore this but now it's in your face. Pay attention," the Call to Action concludes. "Salem does not stand for diversity and inclusiveness, and will not until each of these policies is instated … there is no alternative."
The sit-in lasted more than a week and achieved nothing, by the student activists' own admission.
"We have not given up, but we are all tired, overwhelmed and frustrated," the group stated on its Facebook page the Tuesday night that the sit-in ended. "We are also struggling to see what we are achieving by continuing to sit in."
They disbanded the official effort to occupy the building.
FIRE: 'It seems like it's unbridled discretion'
Their failed sit-in appears to have succeeded in one respect, however.
Several days after the group ended the sit-in, Salem College released a new policy governing demonstrations and protests. According to the Journal, it's the first such policy at the college.
It bans all "third parties" from holding protests on campus "for any reason," including alumni.
Current students must give "advance written notice" to the public safety office before conducting a demonstration, whose site will be chosen by that office. In other words, spontaneous protests are banned.
They are allowed to protest between 9 a.m. and 9 p.m., but protests can't take place on Reading Day or during final exams.
MORE: Topless protest at women's college for androgynous rights
Students must not "interfere with the orderly operation" of the college, including by disrupting any class (as did Northwestern University protesters recently), college offices (a frequent sit-in tactic) or doorways or building entrances.
Demonstrations must not "harass, abuse, threaten, or intimidate any person" or discriminate against any demonstration participant based on a long list of characteristics, including race and color. These provisions would seem to bar protests such as those directed against a white professor and president at Evergreen State College last month.
Salem College Demonstrations and Protest Policy by The College Fix on Scribd
The group's Facebook page has not reflected on what role its lengthy sit-in may have played in the new policy.
Its only post on the new policy says that it "extensively restricts student demonstrations, protests, sit ins, pickets, and other activist activity on the campus."
While Salem College is not rated in the speech-code database maintained by the Foundation for Individual Rights in Education (FIRE), its new policy was criticized by a FIRE official.
"We definitely think it's restrictive of campus expressive activity," Vice President of Policy Reform Azhar Majeed told The Fix in a phone interview.
He said the "number one problem" with the policy is the "48 hours of advance notice for any type of expressive activity," and that it conflates regular demonstrations and protests with sit-ins or building takeovers.
MORE: Women's college student president says 'Trump 2016' is 'racist act'
"When students are engaging in peaceful protests or demonstrations, they're exercising their clearly protected First Amendment rights," Majeed said, clarifying that speech rights are "less clear" for disruptive incidents such as takeovers.
The new policy also requires demonstrations to take place in a location designated by the campus public safety office, which concerns Majeed.
"There's really no criteria or clear basis on which the Office of Public Safety is going to act," he said. "It seems like it's unbridled discretion, and of course, that's dangerous in the hands of the wrong official or set of officials."
Because Salem College "commits itself to free speech," the private institution "should be held to the same standard" as a public college, Majeed said.
You waited until we left to ditch her
Students for a Better Salem spoke highly of Hines-Gaither in a press release, calling the dismissed diversity official "one of the most insightful and good souls on campus" and "the leader that Salem needed." The news came as a "huge blow for most of the Salem community," and was "unequivocally a step in the wrong direction."
The activists launched a petition last month in hopes of bringing her back to the college, saying Hines-Gaither "fostered multiple programs, events, and 'safe spaces' on campus." It has 440 signatures as of Sunday evening.
Emily Scott-Cruz, who graduated magna cum laude with a Women's Studies major from Salem College last year, told The Fix that she's upset with the school.
She noted that Hines-Gaither was terminated just after students left campus for the summer, which casts suspicion towards the timing of the announcement.
"The fact that ODI was dissolved shortly after the leaders of the movement, who have felt silenced, left for the summer perpetuates the critical questioning of administration's motives and timing," said Scott-Cruz.
Hines-Gaither's office "had become a place of comfort and love for many marginalized students," said Scott-Cruz.
Alexx Andersen, who graduated in May, also expressed concerns to The Fix over the recent termination "as a trans non-binary person of color."
The new graduate is "extremely disheartened" by the firing. Administrators "have also shown that they do not value the hard work that a black woman has put into this predominantly white institution."
Andersen praised Hines-Gaither for her consistent work in instituting weekly "diversity dialogues" for students on campus, and called her a "tireless" fighter for students.
MORE: Swarthmore students mad they got in trouble for sit-in protest
Hines-Gaither's commitment to diversity was her death knell, in Andersen's view: "I think that they want someone who won't agitate as much. They don't want a radical change-maker like Dr. Hines-Gaither." Andersen did not respond to a followup query about what activities by Hines-Gaither count as agitation.
Salem College spokesman Johnny Johnson told The Fix that the administration looks forward to "replacing the existing, part-time staffing with a new full-time role."
"We look forward to the expansion of the Office of Diversity and Inclusiveness and its services on our campus," Johnson said.
While a college spokesman initially told The Fix that "no one has been dismissed from employment," The Fix was later told that Hines-Gaither's director position was a "part-time, ten month position" that was slated to end on May 31. The Fix was unable to independently confirm this with Hines-Gaither.
MORE: 'Escape hatch' built for UC-Berkeley building that's magnet for sit-ins
Like The College Fix on Facebook / Follow us on Twitter
IMAGE: Salem College/YouTube