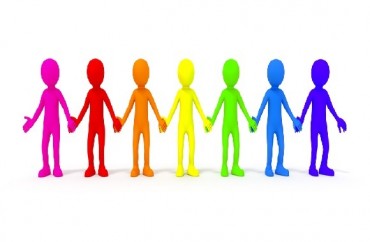 'It has been made available for students and faculty in an effort to build an inclusive environment'
A private Southern California women's college now offers students eight different gender pronoun options from which to select, expecting professors and others on campus to use the choices.
The Claremont-based Scripps College, nicknamed "The Women's College," offers the gender pronoun options to students through its online student portal accounts. Students use a drop-down menu to select their preference from ten choices – eight of which are various gender pronoun sets such as "Hu, Hum, Hus," "Per, Pers, Perself" and "Ze, Zir, Zir." The other two are "none" and "just my name."
Once students select their preference, a note of it appears on class rosters and other documents informing professors and others.
Though an all-female institution, the drop-down list does not default to the "She, Her, Hers, Herself" option, but instead, "Select Pronoun." In fact, the choices are listed in alphabetical order, which places the traditional "she/hers" choice as the seventh possibility.
The list of options, along with phonetic pronunciations for the less frequently used choices, was provided to The College Fix by a campus official:
1. E/Ey, Em, Eir/Eirs, Eirself/Emself (A, M, ear, ears, earself)
2. He, Him, His, Himself
3. Hu, Hum, Hus, Humself (hue like HUman,/hue-m like HUMan, hue-s, hue-mself)
4. Just My Name Please
5. None
6. Per, Per, Per/Pers, Perself (per/purr, pers, perself)
7. She, Her, hers, Herself
8. They, Them, Their/Theirs, Themse
9. Ze, Hir, Hir/Hirs, Hirself (zee, hear, hears, hearself)
10. Ze, Zir, Zir/Zirs, Zirself (zee, zeer, zeers, zeerself)
The new option allows students to select pronouns that "most closely matches their gendered and lived experiences at Scripps," Associate Director of Media and Public Relations Karen Bergh told The College Fix in an email.
Recommendations from students and members of the Scripps community contributed to the creation of the feature, which functions similar to an already existing apparatus that allows students to pick their preferred name.
"It has been made available for students and faculty in an effort to build an inclusive environment," Bergh said.
The all-female Scripps College was founded in 1926, according to its website. Its new pronoun options were rolled out just a few months after the college announced it would accept those who "self-identify as women," in other words transgender women, or people who identify as female even though they are biologically male.
This fall semester marked the implementation of that new admissions policy.
RELATED: Universities teach gender fluidity as fact to college students
"Influenced by academic, medical, and legal research, society's understanding of gender as a social construct rather than the result of sex characteristics alone has evolved over time," the college states on its website in defining gender. "Gender identity is defined as the manner in which an individual sees her/himself in that social construct, and many are familiar with the definitions of genderqueer and gender fluidity."
Bergh did not comment on how the new policy affects the standing of the school as an all-female college.
Some students have praised the progressive changes, however. Student Rachel Neuberg, for example, told Claremont Colleges' The Student Life newspaper that the new gender pronoun options allow Scripps to combat oppression found on college campuses.
"Ones gender identity should not be something that causes them anxiety in their everyday lives," Neuberg said. "I hope that Scripps will continue to create a safe and comfortable place for its students and that other colleges will take note so we can all work together to stop institutionalized violence."
Like The College Fix on Facebook / Follow us on Twitter
IMAGE: Shutterstock