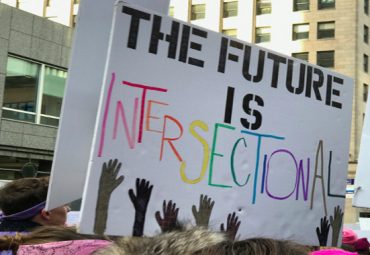 In another instance of so-called "intersectionality" creating a philosophical scuffle among progressives, the keynote speaker of the University of Pennsylvania's "Women's Week" told students that many Women's March on Washington attendees did not demonstrate a sufficient affinity for issues "that affect people of color."
March organizer Tamika Mallory lamented that a significant portion of the protesters "were there for themselves," according to The Daily Pennsylvanian.
"If your activism is limited to this particular presidency, then you've missed the mark already," Mallory said.
"They didn't show up for Sandra Bland, they didn't show up for Eric Garner," Mallory said, "but because in this moment, everyone was so worried about how they could be personally impacted by Donald Trump's presidency, everybody showed up in D.C. And for that moment, I felt alone … because I realized that the people who were there on Jan. 21 to a large degree were not there for me or other brown girls at all. They were there for themselves."

Mallory also said that the march was challenged more than many others she had worked on in the past. Many people questioned whether the Women's March had acquired the necessary permits to march, which Mallory said was unusual.

"I have worked with so many men, and no one has ever even asked if we had a permit," Mallory said, but for the Women's March "they challenged us every time. What is the march going to be about? What are you going to say? No one's going to show up, it's not going to go well … On everything we were up against some type of battle."
Mallory had "worked closely with the Obama Administration" on civil rights, police misconduct, and women's rights, and "was selected to serve" on New York City Mayor's Bill de Blasio's transition team.
In response to an interview question by Complex.com regarding what to tell the "white liberal community" about dealing with President Trump, Mallory said
I tell people, 'Welcome to my world. Welcome to what it feels like to be Muslim, to be undocumented, to be black, to be a black man. To be a black woman or a woman of color carrying the entire weight on her back of the entire community. Welcome to what it feels like to be a Mexican-American, a Latino person in this country.
The day before Mallory's UPenn appearance (and also part of Penn's "Women's Week"), one of the school's professors told a panel that women were "being erased" under the Trump administration.
MORE: 'Women are being erased' by the Trump: U. Pennsylvania prof
MORE: Joe Biden's job at U. Pennsylvania: 'No one is really sure' what it is
Like The College Fix on Facebook / Follow us on Twitter
IMAGE: Keith Rowley/Flickr