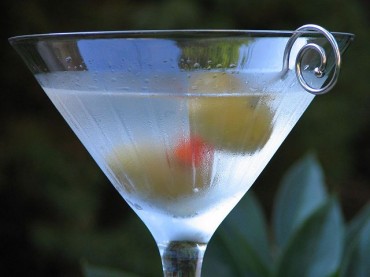 Yale University has announced that it will begin teaching an informal class on bartending. Now students can learn to mix cocktails on the university's dime.
The Yale College Dean's Office will host three free bartender-training sessions beginning Jan. 28 in an effort to raise awareness about alcohol and decrease high-risk drinking. The training includes a two-hour course in mixology and a four-hour course in Training and Intervention Procedures (TIPS) — a national program designed to reduce risky drinking by improving the knowledge and intervention skills of alcohol servers. Twelve students attended a pilot training session held Dec. 10 and 11, and 30 students will be allowed at each spring event.

"We know underaged people are drinking," said Director of Yale Catering Robert Sullivan. "We're trying to see what we can do to make sure underage students understand what a drink is supposed to look and taste like."
For "underaged" students? Apparently, Yale wants to make sure that when underage kids drink, they do it right.
Ha, ha, ha, ha, ha!
What could be more vital of an Ivy League university than teaching underage students what a drink is supposed to taste like? And they announced it with such a somber, self-serious tone, full of platitudes about "high-risk drinking" etc.
Are they serious? Yes they are!
Ha, ha, ha, ha. (I'm sorry, please allow me my blog laughter.)
What a coddled generation. What's next? Toilet training classes?
If you're like most people, you might read this and wonder what in the heck is happening to this once-great university. Even I wonder that–and I wrote a book trying to explain it, for Pete's sake.
There's one line from Sex & God at Yale that comes to mind.
"Yale is an institution of tremendous power and influence that is no longer aware of why it exists."
I've never been more convinced of the truth of that statement than I am today–and it applies to just about all of our elite universities, not just Yale.
Make no mistake: The people who run Yale are dangerous. They are corrupting an entire generation of future American leaders with their aimless and often value-free brand of education.
But you have to laugh at a lot of it.
By the way, if I may peddle my wares for a moment. This is a good time to mention that Sex & God at Yale is now available in audio format, as well as e-book and hardcover at Amazon.com, iTunes, and other booksellers.
For the sake of your own sanity, however, it may be a good idea to sample a few cocktails yourself before you sit down to read about everything else they're up to at Yale. I promise you, bartending class is the least of the university's ills and absurdities.
Click here to Like The College Fix on Facebook.
Follow Nathan on Twitter @NathanHarden
Image Source: Ken30684 / Wikimedia Commons