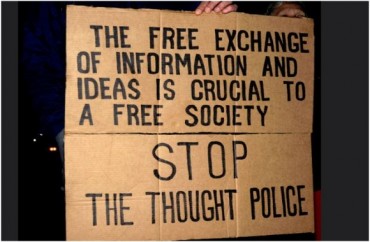 The associate master of Yale's Silliman College, whose controversial email about Halloween costumes sparked vociferous campus protests, has decided to quit teaching classes at the school.
In emails to Business Insider and the Washington Post, Erika Christakis said her decision to cancel her spring classes "comes in response to a campus climate at Yale not 'conducive to the civil dialogue and open inquiry required to solve our urgent societal problems.'"
Erika's husband, fellow professor and master Nicholas Christakis, also has called off his spring semester course load and instead will take a sabbatical.
A professor of psychology and early childhood development, Christakis drew ire from students and faculty last month for her Oct. 30 email to Silliman students that addressed racially insensitive Halloween costumes. Her letter bemoaned what she called an increasingly censorial and prohibitory climate at American universities. Christakis could not immediately be reached for comment.
RELATED: Yale faculty give 'strong support' to master and his wife for Halloween costume comments
Among the demands made by Next Yale, a fledgling campus activist group that addresses issues of race on campus, was the removal of Nicholas and Erika Christakis from the positions of master and associate master of Silliman College. The demands, presented to University President Peter Salovey at his home at around midnight on Nov. 12, do not refer to the Christakis' teaching work.

Two weeks ago, Salovey and Yale College Dean Jonathan Holloway affirmed their support for the Christakises' mastership in a joint email to Silliman students. The email stated that Salovey and Holloway "fully support" Nicholas and Erika Christakis' commitment to serving the college.
Erika's class evaluations are nearly all positive, the YDN notes.
"Professor Christakis is, hands down, my favorite professor that I've had while I've been here," one student wrote.
RELATED: Flanked by administrators, Yale master apologizes to students for his wife's Halloween comments
RELATED: Yale students bring new demands to school president, administration
RELATED: Yale rebukes protesters who demanded firing of 'master' and his wife over Halloween comments
Like The College Fix on Facebook / Follow us on Twitter
IMAGE: Stephen Melkisethian/Flickr