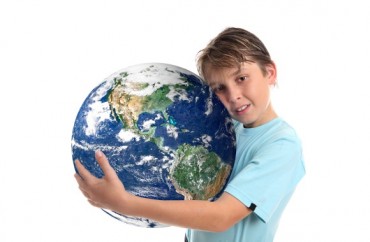 'Ivy-plus' group pledges to follow basic terms of Paris agreement
Yale joined nearly a dozen other colleges this week in pledging to follow the spirit of the Paris climate deal from which the United States recently withdrew.
Yale's president, Peter Salovey, addressed the Yale Community  in announcing the plan for the university to adhere to the "Affirmation of University Commitment to Global Progress on Climate Change." The affirmation in question claims to recognize "the concerted action that is needed at every level to slow, and ultimately prevent, the rise in the global average temperature and to facilitate the transition to a clean energy economy." Universities, it goes on, have a "critical role" to play in addressing climate change.
The affirmation is signed by a total of twelve colleges, a coalition known as the "Ivy-plus" group, with other members including Harvard, Brown and Johns Hopkins universities.
Yale's Sustainability Plan 2025 details our institutional commitment, and recent milestones reflect progress in many areas. Yale was the first university to pilot a carbon charge program and the first academic member of the Carbon Pricing Leadership Coalition. These initiatives are part of our commitment to serving as a "living laboratory" for carbon pricing — a market-based approach to reducing greenhouse gas emissions. Next month, we will implement a carbon charge. A 350,000-square-foot photovoltaic solar array on West Campus is the largest rooftop solar installation in Connecticut. And we are developing a transportation plan that encourages biking, walking, and public transit on and between our campuses. Our goal is to develop practices that can be shared with other institutions, businesses, and communities.

Yale, along with colleges and universities around the world, must collaborate with government, business, and non-profit partners to understand and address the challenge of climate change. Dedicated to "improving the world today and for future generations through outstanding research and scholarship, education, preservation, and practice," Yale will continue to support its students, faculty, and staff in this vital work.
The announcement comes several days after Yale affirmed that it would not be divesting from investments with Exxon Mobil.
Read the whole announcement here.
MORE: Professors tell students: Drop class if you dispute man-made climate change
Like The College Fix on Facebook / Follow us on Twitter