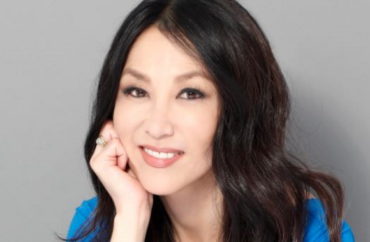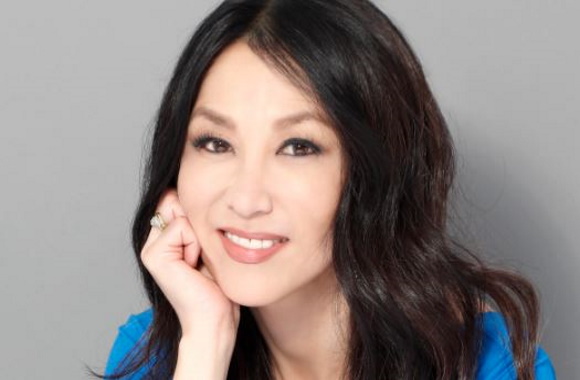 In interview with The College Fix, Professor Amy Chua denies accusations, vows to fight administration
Popular and high-profile Yale Law School Professor Amy Chua will no longer teach a small group of first-year law students, an apparent punishment handed down by administrators for allegations that she hosted parties with students during COVID.
Chua rose to fame for her "Tiger Mom" style of parenting, later drew the ire of the Yale campus community for defending Brett Kavanaugh in the months leading up to his nomination to the Supreme Court, and helped J.D. Vance write his best-selling book "Hillbilly Elegy."
Chua, in an interview with The College Fix, said she is being targeted with lies and distortions — and that the effort can be traced to administrators who leaked details from her personnel file and informed a student journalist of her punishment before she learned of any of the allegations.
She called the situation she faces "surreal."
"This is a law school," she said. "All of us teach due process and transparency and rule of law."
A day after the Yale Daily News article came out, Chua took to Twitter on Thursday to set the record straight, noting in a rebuttal memo that many believe "I am being targeted by 'a small group of students' who have never taken a class from me and who oppose 'controversial' opinions I've expressed."
She tweeted above the memo that the student newspaper article is a "hit job … full of false allegations."
"I did not violate any agreement, nor have I been hosting wild parties during COVID. On the contrary, what I HAVE done is comforted a small handful of students who reached out to me in moments of crisis."
Chua said the situation feels like a concerted attack.
"Not to toot my own horn," she said, "but my classes are among the most popular and oversubscribed and get the highest ratings."
Chua said her father often told her to stop complaining because hard work would see her through tough times. But she questions if she is fighting a losing battle if her employers are behind the effort to bring her down.
Under the microscope
Chua is calling for an independent investigation, saying her personal details were leaked from the law school dean's office to a student reporter, in particular a 2019 disciplinary letter in her personnel file somehow obtained by the student reporter with the Yale Daily News.
"If the Administration is selectively leaking personnel files — whether to students, graduates, or the press — for its own reasons or purposes, whatever they may be, everyone should be alarmed," Chua wrote in an open letter to the Yale law community.
Further, Chua said she was first alerted by the reporter to allegations she had hosted a federal judge at a party at her house during COVID, and that she had been removed from the roster of professors leading a first-year "small group."
Chua said she was "stunned" to learn of such news from a student newspaper reporter. She told The Fix that when she first saw the questions from the student reporter, "my heart fell out."
Chua said the Daily News article mixes up previous controversies with her actions during the COVID pandemic.
According to the article, Chua agreed in a 2019 letter to cease drinking and socializing with students outside of class.
Chua's husband, Jed Rubenfeld, is currently serving a two-year suspension after a school investigation into allegations of verbal harassment, unwanted touching and attempted kissing. Rubenfeld has denied the charges.
The current accusations charge that Chua violated the terms of the 2019 letter, which was leaked to the reporter.
"To see this a few nights ago, this rehashing of old stuff and blending it into the new and saying it was during COVID — I was speechless. Speechless," she said.
When Chua noticed there were details in the email that were personal and could only be gleaned from the confidential letter in her file, she fired off an email to Law School Dean Heather Gerken asking how the reporter got her hands on it.
Chua said she always considered Gerken a friend, and even served on the search committee recommending her installation as dean.
"I thought she was going to say, 'ignore all this, it's not true, we support you,'" Chua said.
But to her surprise, she added, a Zoom meeting turned into an impromptu hearing about whether she had hosted a federal judge at her home and other parties.
"The idea that there was a federal judge at my house is so insane," she said.
Support for Brett Kavanaugh
Chua said she has faced immense pressure from students on campus after she wrote a 2018 Wall Street Journal op-ed praising then-Supreme Court nominee Brett Kavanaugh for his mentorship of women.
It was headlined: "Kavanaugh Is a Mentor To Women."
Chua had gotten to know Kavanaugh while serving on Yale Law School's Clerkships Committee, and her daughter had been accepted to clerk for him as an appellate judge.
But because of her op-ed, she said, "I was immediately vilified."
She noted that shortly after the column, she began seeing accusations that she was hosting large, alcohol-soaked parties for undergraduates.
In the 2019 letter to the dean that was ultimately leaked, Chua says she objected to the characterization of her interactions with students, but agreed not to teach a required course for one year and limited social contact with students. She said these limits fell well short of "never socialize ever again."
"So it's just really weird to see in the press that I'm hosting drunken bacchanalias. And during COVID? It would be so ridiculous to have people over," she said.
"I firmly believe that I did not violate the terms" of the agreement with the school, she said.
"I have not been hosting raging parties in the last two years," noting she had been "laying low" after her husband's suspension.
In her memo to the Yale law community, she pointed out all she is guilty of is supporting students who needed help:
As I wrack my brain to try to imagine what "dinner parties" with students they could possibly be referring to, I can only think of a few possibilities—all of which I not only stand by, but am proud of. As many of you know, there were a number of serious crises for our students in the last few months, including a student sending racist and terrifying violent messages to other students (and then disappearing), accusations of racism at the Law Journal, and most recently the outburst of anti-Asian violence that's been in the news. In the midst of these events, a few students in extreme distress reached out to me, feeling that they had no one else to turn to, many of them feeling that the law school administration was not supporting them. Because we could not meet in the law school building, we met at my house, and I did my best to support them and console them. One of the students had received death threats; another student was sobbing because of violence directed at her mother. Jed was not present. On my own time, I've responded to students' cries for help and tried my hardest to mentor and comfort students in times of crisis when they feel hopeless and alone—and for this, it appears, I'm being punished and publicly humiliated without anything remotely resembling due process.
Looking ahead
Chua said that the issue of whether the leak broke the law is something to consider.
"There's got to be some duties of the administration in protecting confidential personnel files," she said, noting she hadn't even been granted due process.
In her memo, she spells out three "disturbing" aspects of the situation:
Confidential information about my agreement with Heather has been disclosed to students or the press.

To this day, ten days after I was removed from next year's Small Group roster, I still have received no explanation whatsoever from the Dean's Office about why this decision was made.

The information that the Dean had decided to bar me from teaching a Small Group (again, an assignment I didn't want), which should also have been confidential, was evidently communicated to students before the School even told me about it.
She told The College Fix: "How can I be assigned a punishment when I don't even know what I've been accused of and don't even have the chance to defend myself?"
Chua said the reporter who wrote the article ignored dozens of testimonials in her favor. In the wake of the controversy, Chua has begun posting supportive letters from students and alumni on her personal web page.
So far, more than four dozen letters of support have been uploaded. Chua redacted their names.
"[I]n my time at YLS, Professor Chua was the single most valuable faculty resource at the Law School for minority, first-generation law students like me, precisely because she welcomed us into her home and dared to speak candidly about the realities of life in our profession," one letter read.
"I know (as I'm sure you do) that many other students and alums feel the same way about her. The least YLS owes people like us is to make a fuller public accounting of the facts and to demonstrate due process has been followed."
"As it stands, it looks as though the administration reacted hastily and secretively in response to unsubstantiated allegations and is complicit in her character assassination by innuendo. I desperately hope that is not the case."
IMAGE: AmyChua.com
Like The College Fix on Facebook / Follow us on Twitter