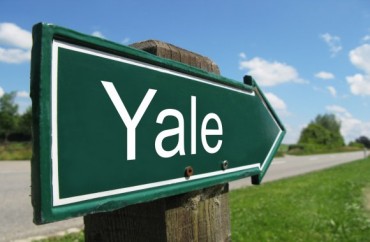 In what may come as a bit of a surprise, some students at Yale are bucking the contemporary P.C. trend.
The Yale Daily News did a survey among the school's undergraduates, asking about "race, tradition and even semantics," and more than 1,660 responded.
The first topic was the name of Calhoun College – is it "historical or hateful?" The college is named after John C. Calhoun, our seventh vice president and big advocate of slavery.
As of late August some 1,500 people have signed a petition to change the name of Calhoun College; however, of the Daily survey respondents, 45 percent said they preferred to keep Calhoun's name, while 40 percent wanted a change. 15 percent "don't know."
But the survey showed that in considering the college's name, race matters. Among students who identified as black, 60 percent called for changing the name.

Asked in a free response section why they objected to the name of Calhoun College, students gave answers rooted in both history and personal experience.
RELATED: Due to their 'racial overtones': Yale to debate name changes to buildings and titles
"Although we cannot erase the past, we can honor the historic struggles of minorities with something as small as a name change," one survey respondent wrote.

Students in the college itself, meanwhile, showed less support for renaming Calhoun than did the general student body: Only 34 percent of Calhoun students surveyed said they would change the name of their home college. More than half, 52 percent, said they would not, and many cited heartfelt sentiment formed within Calhoun's walls.
An even larger margin favored keeping the title "master," despite Stephen Davis, the master of Pierson College, insisting folks do not call him by that title.
58 percent said "master" should remain, while only 29 percent said ditch it. 14 percent had no opinion.
"If the title 'master of college' was intended to be derogatory or demeaning to any people in any way, I would be all for changing the name," Derek Ficenec '17 said. "However, the association between master of college and slave master is purely a coincidence of nomenclature — any other proposed connection between the names is purely hypothetical. Before Master Davis' email, very few, if any, Yalies believed in the connection between these two titles."

Others' opposition to the title, and to Davis' decision in particular, challenged the desire to be inoffensive.

"Does political correctness know no bounds?" one respondent asked.
But like with the Calhoun question, there was a racial split: 53 percent of the 152 African-American respondents wanted "master" changed.
One answered in the survey "I feel like a slave when I saw [master]."
RELATED: 'Deeply problematic' regarding race and gender: Yale professor does away with title of 'master'
Like The College Fix on Facebook / Follow us on Twitter
IMAGE: Shutterstock