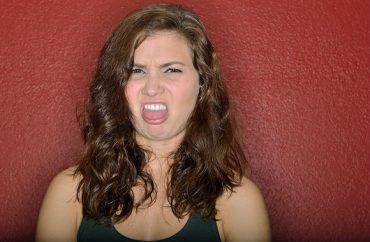 Songs derided as 'musical porn'; university refuses to comment
Yale University this year will host a rapper during its Spring Fling celebration who regularly sings about explicit and violent sex, a decision that has drawn both criticism and praise from students, with the rapper herself defending her controversial style.
Elizabeth Eden Harris, who goes by "CupcakKe", will be one of the four artists to perform at the event this month, according to The Yale Daily News. The decision to invite Harris to campus has raised concerns over her extremely explicit sexually charged lyrics.
On YouTube, Cupcakke's top most-viewed songs have titles like "Deep Throat" and "Doggy Style." The lyrics are laced with sexual innuendo and loaded with obscenities.
In "Deepthroat," the rapper sings: "Daddy better make me choke" and "My pussy pink like salami." In "Doggy Style," the singer declares: "Pussy taste sweeter than sweet potato pumpkins."
In another song, "Juicy Coochie," she raps: "Shove down the dick so my tonsils rip" and "I'm 18 but got a tight pussy like I'm eight."
Earlier this year, Yale student Finnegan Schick penned an op-ed in The Daily News deriding CupcakKe's work as "sins, not songs."
"To call Cupcakke's music 'shocking' or 'vulgar' is an insult to what's truly shocking and vulgar," he wrote. Her lyrics, he said, are "musical porn, plain and simple."
Cupcakke told the Daily News on April 5 that she "does not give a fuck" if she has critics at Yale and that "the people of Yale know exactly what they booked me for." The rapper did not respond to The College Fix when asked if she planned to censor her lyrics for the Yale performance.
Not every student is against Cupcakke's upcoming performance. In addition the the Spring Fling organizers, Yale student Jazzie Kennedy supports the appearance.
In The Daily News on March 30, Kennedy defended Cupcakke, writing, "Part of being a feminist, in fact, is supporting women regardless of their preferences. Imposing rules and judgment only adds weight to the ball and chain that women are already oppressed by."
When asked by The College Fix about Cupcakke's violently sexual lyrics, Yale spokesman Tom Conroy would not comment directly on the matter. Instead, he directed The Fix to the Spring Fling committee.
The event coordinators, students Griffin Solot-Kehl, Lucas Villalobos and Tyler Bleuel, did not respond to emails asking why they had selected in particular Cupcakke to perform at the event and if they approved of her lyrics.
Yale's Spring Fling will take place on April 28 on Yale's Old Campus. The event is free of charge for Yale students.
MORE: Boston University feminists protest Robin Thicke concert
MORE: University's Sex Week to teach women how to have anal sex with strap-on dildos
IMAGE: Aspen Photo / Shutterstock.com
Like The College Fix on Facebook / Follow us on Twitter