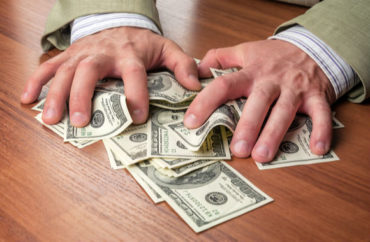 THIRD UPDATE
You can afford to pay us for your transcript, university claims
Yale University expelled Jack Montague for nonconsensual sex with a female student shortly before he was to graduate, despite the agreed-upon fact that she returned to sleep with him hours after he allegedly raped her.
Despite a federal judge referring to that female student as a "victim" and refusing to order Yale to follow its own sexual-assault adjudication rules, Montague is still pressing his case in court – but now Yale is trying to kneecap his defense and any chance at continuing his education.
The former basketball team captain is under a public-relations assault from the Ivy League university because he's getting outside help paying legal bills for the lawsuit.
Yale lawyers convinced the judge to make public a March deposition in which Montague says he has received $25,000 to $30,000 from unidentified alumni, the Associated Press reports.
MORE: Lawsuit says Yale violated rules and ignored evidence in rape case
The university wants to force Montague's parents to say how much they are paying a "public relations firm" to tell his side of the litigation to the public. Montague has claimed he can't apply to other schools while Yale refuses to give him his transcripts.
It's demanding $3,000 for the transcripts, which represents his tuition debt for the semester when Yale expelled him ("So, as soon as I was expelled, they sent me a bill for $3,000").
The university's lawyers say the money for the PR firm and the fundraising for his legal fees – which included an unofficial team fundraiser that netted about $5,000 – "could have been used to pay the outstanding bill at Yale University and obtain his transcript, thereby enabling him to apply to other colleges and universities in a timely manner."
That's utter BS, Montague said in his deposition. He wants to apply to Vanderbilt University near his home to finish his degree, but if the judge doesn't force Yale to readmit him or pay him damages, he'd have to pay $60,000 to $70,000 for a full year at Vanderbilt – "something that my parents cannot afford."
According to the Yale Daily News, the trial is expected to start in February.
Eileen O'Connor, the university's vice president for communications, contacted The College Fix after this post was published. She wrote:
Yale respects the privacy of its former students, strives to help them move on with their lives, and would never vindictively withhold a transcript. If a former student requested a waiver of owed fees because of demonstrated financial hardship, Yale would grant the request. Mr. Montague has informed Yale that he is currently attending Belmont University.
A spokesperson for Max Stern, Montague's lawyer, told The Fix in an email statement that he indeed enrolled at Belmont this fall:
Because not all of his Yale credits transferred, it will take him two semesters to earn his undergraduate degree. Although Jack is still seeking — through the litigation — to be reinstated to Yale and to be awarded the Yale degree he had nearly earned at the time of his wrongful expulsion, he is at the same time trying to move on with his life, and completing his college education is a big part of that.
AP reported Dec. 11 that Montague's team said Yale had in fact released the transcript, though the university itself declined to confirm.
Read the original AP and News reports, and the followup AP report.
UPDATE: A Yale spokesperson contacted The Fix after this post was published. Her comment has been added. A spokesperson for Montague's lawyer also explained the circumstances of his enrollment at Belmont University in response to a new Fix request. A newer AP report on Montague being given his transcript has also been incorporated.
MORE: Yale ignored its own rules on 'gray area' sex to expel Montague, he says
IMAGE: Vova Shevchuk/Shutterstock
Like The College Fix on Facebook / Follow us on Twitter