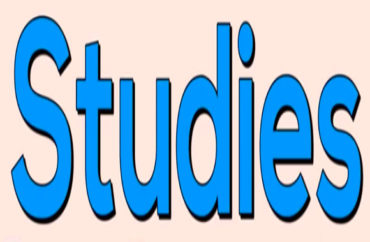 Due to "administrative support" and "growing student demand," Yale's Women's, Gender and Sexuality Studies program has added five core faculty in the last year, a 50 percent increase.
According to the Yale Daily News, the additions "add new breadth and complexity to the program" and will lead to more graduate course offerings.
Faculty of Arts and Sciences Dean Tamar Gendler called the new faculty "spectacular" and "extraordinary," and said Yale now has the best WGSS program anywhere in the world.
One of the "spectacular" hires is Kalindi Vora, a PhD in "History of Consciousness" who comes from UC Davis where she was director of the school's Feminist Research Institute. Vora's research deals with "social justice concerns" related to technology, and as such she taught the course "Science and Technology Studies: Anti-racist and Feminist Approaches to Technoscience" last fall.
Another is Fatima El-Tayeb, the former director of Critical Gender Studies at UC San Diego. El-Tayeb's research deals with "queer of color critique," "transnational feminisms" and decolonial theory.
The remaining hires include Scott Herring (author of "Another Country: Queer Anti-Urbanism"), Regina Kunzel (currently working on a book about "the encounter of queer and gender-variant people with psychiatry" in the 20th century) and Dara Strolovich (author of "When Bad Things Happen to Privileged People: Race, Gender, and What Makes a Crisis in America").
[A]lthough the undergraduate cohort is still small compared to other majors, Reilly Johnson '22, a WGSS major, expressed excitement about the new developments within the program.

"WGSS as a department does a lot of service to the University—though the number of students who major in it is small, students from many academic backgrounds take advantage of the critical interventions into gender and sexuality that WGSS classes offer," Johnson wrote in an email to the News. "I've had an incredible experience as a WGSS major and I could not be more excited about the increases in resources and scope in WGSS."

Looking forward, [Director of Undergraduate Studies Igor] de Souza hopes that the program will continue its expansion so that, in the future, it can have graduate students independent of existing programs and further academic coverage. He also hopes to eventually see a professor who specializes in transgender studies, as well as someone who focuses on gender and the environment.
MORE: Ten dumbfounding gender studies courses on tap this semester
IMAGE: Letstute / YouTube screencap
Like The College Fix on Facebook / Follow us on Twitter