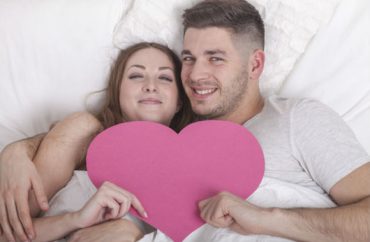 Leave it to college students and administrators to find bizarre ways to celebrate Valentine's Day. Events held yesterday on college campuses included coloring, puppies and "condom roses."
Jillian Kay Melchior of Heat Street detailed some of the most absurd events held at college campuses across the country:
Valentine's Day can be a downer, but several colleges and universities are ready to comfort lonely students "triggered" by the holiday, providing counseling and other classic safe-space activities.
At Baylor University, there was a daylong "Hope Peace Love" event, allowing students to "learn about suicide prevention, depression, coping skills, anxiety, self-esteem and other mental-health topics."
Melchior points out the event's agenda also included activities such as "color your way to a less stressful day" and "healthy relationship bingo."
Therapy dogs made an appearance at Brookdale Community College for students who needed "a little TLC."
One university offered students the chance to decorate cookies:
Shenandoah University in Virginia warns students that "Valentine's Day can be a time of emotional extremes." So the counseling center invited students to come decorate sugar cookies with its mental-health professionals and "learn how to BE THE LOVE you want to see and bring in every relationship. FREE!!"
And then there's what Melchior describes as the most bizarre event of the day: the chance to make "condom roses" on the quad at California's De Anza College. A flyer detailing the event tells students "Be safe this Valentine's Day."
Meanwhile, Campus Reform also highlighted holiday events:
Georgia Tech, for example, held a self-care workshop where students could participate in guided meditation, do arts and crafts, make their own bath bombs, or simply eat chocolate to ease any distress they may be feeling over the holiday.
At Towson University, the website reports that an event let students make "body positive" Valentine's Day cards and that Cabrini College even produced a guide for singles and couples alike on "Surviving Valentine's Day."
Read the Heat Street and Campus Reform articles.
MORE: UChicago Sex Week includes love enchantments, 'sexual pain' workshop
Like The College Fix on Facebook / Follow us on Twitter
IMAGE: Herrndorff/Shutterstock
Like The College Fix on Facebook / Follow us on Twitter