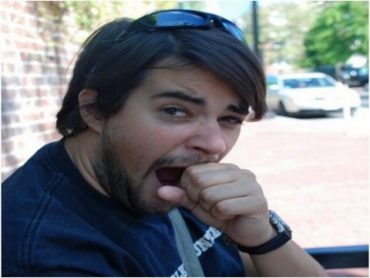 On Feb. 22 the Johns Hopkins School of Education held a — wait for it! — seminar on white privilege led by the University of Wisconsin—Eau Claire's Christina Berchini.
An assistant professor of English, some of Berchini's work on race, privilege, etc. includes the flashily titled "Structuring contexts: Pathways toward un-obstructing race-consciousness," and "Teachers constructing and being constructed by prevailing discourses and practices of whiteness in their curriculum, classroom, and school community: A critical inquiry of three first-year English teachers."
Whew!
Prof. Berchini brought this penchant for rhetorical pomposity to Hopkins when she suggested the students in attendance engage in a "reader's theater" — a method "to train teachers to facilitate conversations about race in the classroom":
"What we do know from studies that have been conducted with undergraduates, but also professionals in other fields like nursing and business, is that reader's theater encourages deep exploration of text and also provides an opportunity for critical reflection."
Berchini selected people to come to the front and asked them to perform short scenes centered on classroom experiences of teachers who dealt with race and privilege. She then analyzed these scenes in a discussion format by taking into consideration the audience's opinions.

"This is actually reminiscent of the research in teacher education when the topic is about white privilege, whiteness and trying to get white preservice teachers to deconstruct their privilege," she said. "The research has said that there is a defensiveness, a hopelessness and a denial, which are the same sorts of things that seem to be going on here."
Soooo, what do we do with these teachers' defensiveness, hopelessness, and denial(s)?
Good question. As with just about every race/white privilege seminar, actual solutions are in short supply. But — there's never a shortage of flowery generalizations, natch.
Here's Berchini's response to a question about how a teacher performed in one of the "reader's theater" skits:
"The teacher can be said to be screwing up at certain points here. I would argue that anyone of us wouldn't quite know what to do in the moment. So mistakes are going to be made, and there are going to be lost moments."
Gosh, thanks.
This is the sort of palaver I, and many educators across the country, had (and have) to deal with on a regular basis. One of the more "popular" programs is the Pacific Educational Group's "Courageous Conversations" where resolutions to its premise of omnipresent and detrimental white teacher racial bias always seem to be nowhere found.

I suppose it shouldn't be surprising, really. When you're putting out "studies" such as "Go white, indeed: Deconstructing the explicit and hidden curricula of a university's homecoming day parade," it may be nigh impossible to formulate a conclusion.
MORE: When stupid administrators fall for stupid edu-gimmicks … and then make stupid rules
MORE: Oklahoma high school teacher's classroom lesson: 'To be white is to be racist'
Like The College Fix on Facebook / Follow us on Twitter
IMAGES: Adam Tess/Flickr, Shutterstock