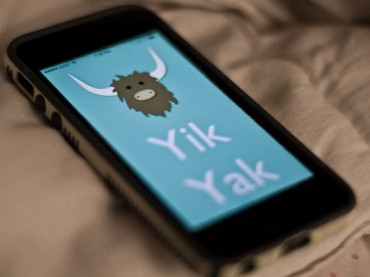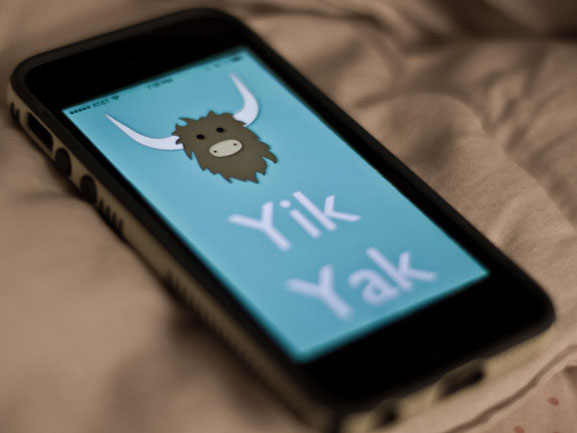 Rogue 'support agent' plays on racial tensions following 'Urban Congo' spat
When a campus newspaper reported that the entire university might get kicked off a popular social-messaging app because its students were jerks, it threw everyone into a panic.
Yik Yak told The College Fix that report was based a false source. But it raised the issue of how explosive the app has become on the nation's campuses.
The service, which lets users in a specific geographic area post anonymously to a single feed for their community, has already blocked itself from middle and high schools following reports of cyberbullying. Its policy prohibits users under 17.
Yet some college administrators, student leaders and campus activists want Yik Yak to treat their schools the same way – either do more to crack down on racist, sexist or other offensive speech, or face blocking from their campus networks.
The service has some technical capability to identify users when asked: This past weekend Yik Yak helped the FBI identify a student who threatened a mass shooting at Oklahoma State University.
'Possibly disabling submissions from this region entirely'
The Daily Princetonian reported last week that a "Yik Yak support agent" had told a student the service was considering banning Yik Yak content within the university's region.
"We have received an unusually large number of reports from this area, in the past few days, which has gotten our attention," the agent wrote in an email to the student, according to the paper.
"We are currently considering implementing manual submission approval or possibly disabling submissions from this region completely." (The act of banning a region's Yik Yak content is known as "geo-fencing.")
But the alleged agent whose email was obtained by the paper is not associated with Yik Yak, Director of Communications Hilary McQuaide told The Fix.
"We're talking with the Daily Princetonian about a correction with their article. This was not an email that was … sent by us. It is not an email from Yik Yak," McQuaide said.
A kerfuffle over a racially-tinged performance troupe
The Princetonian's report fed into existing controversy over the app on campus.
BuzzFeed reported April 8 that the Princeton performance troupe "Urban Congo," composed of swimming and diving team members who bang on percussion while wearing loincloths, had disbanded after one of its shows was shared to Snapchat.
Black students in particular took to Yik Yak to criticize the performance for mocking African tribal culture, and they in turn were criticized by others on the app, some of whom partially identified the black students.
Though Yik Yak declined to comment on the specifics of the content issue at Princeton, McQuaide noted that the service relies on users to deal with offensive content through its "voting" system.
"We have the community up and down voting posts and Yik Yak monitors as well and users can self-report. We have many things working in tandem to maintain a healthy community," McQuaide said.
The problem with Yik Yak isn't its content per se, but that its anonymity encourages users to target social movements with impunity, according to a student at a nearby school who says it shouldn't be banned from campuses.
"Five years from now, [personal time capsule app] Timehop won't remind certain Yakkers that they compared black people to monkeys during a #BlackLivesMatter demonstration on Livingston [campus]," Rutgers University student Alexandra Meier wrote in The Daily Targum last month.
"It's time to bring a sense of permanence and accountability for using Yik Yak as a platform for dickheadedness," Meier said.
A double-edged sword
Yet the app's anonymity can also challenge the power dynamics inherent in college.
The Fix reported last month that Eastern Michigan University put a mandatory pro-environmentalism honors course on hiatus following student complaints about it on Yik Yak.
One professor in that class didn't appreciate the comments.
"I have been defamed, my reputation besmirched. I have been sexually harassed and verbally abused," Margaret Crouch wrote to her union representative, according to The New York Times. "I am about ready to hire a lawyer."
Even if schools or Yik Yak itself don't act to block or moderate offensive content on the app, students can voluntarily choose to leave certain conversations off it, student Avaneesh Narla wrote in The Daily Princetonian this week.
"Yik Yak is great for crude jokes and complaints, but we shouldn't use it as a forum for arguments/dialogue or consider it as indicative of campus mentality," Narla said.
College Fix reporter Matthew Boyer is a student at Rutgers University.
Like The College Fix on Facebook / Follow us on Twitter
IMAGE: Fox 10 screenshot